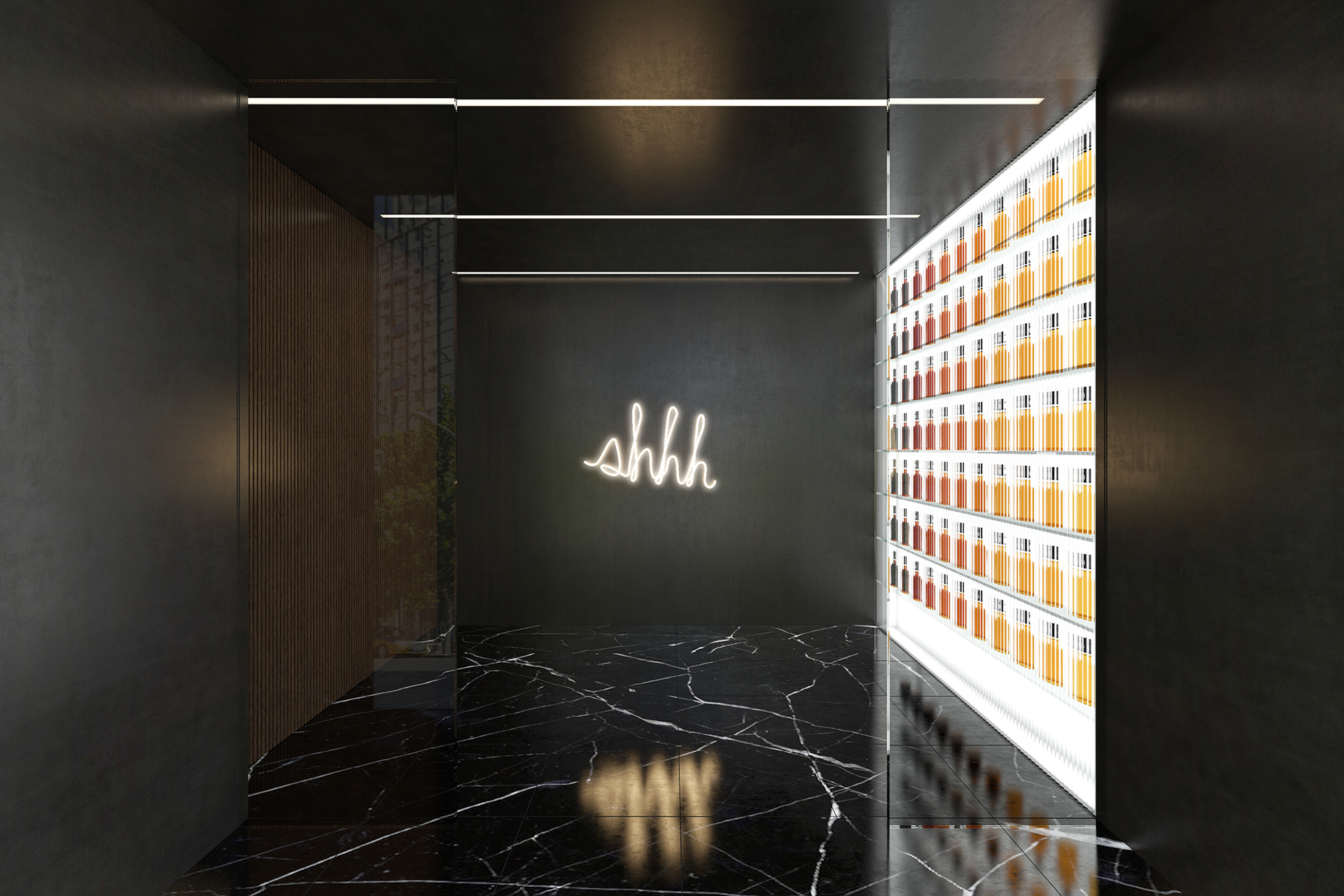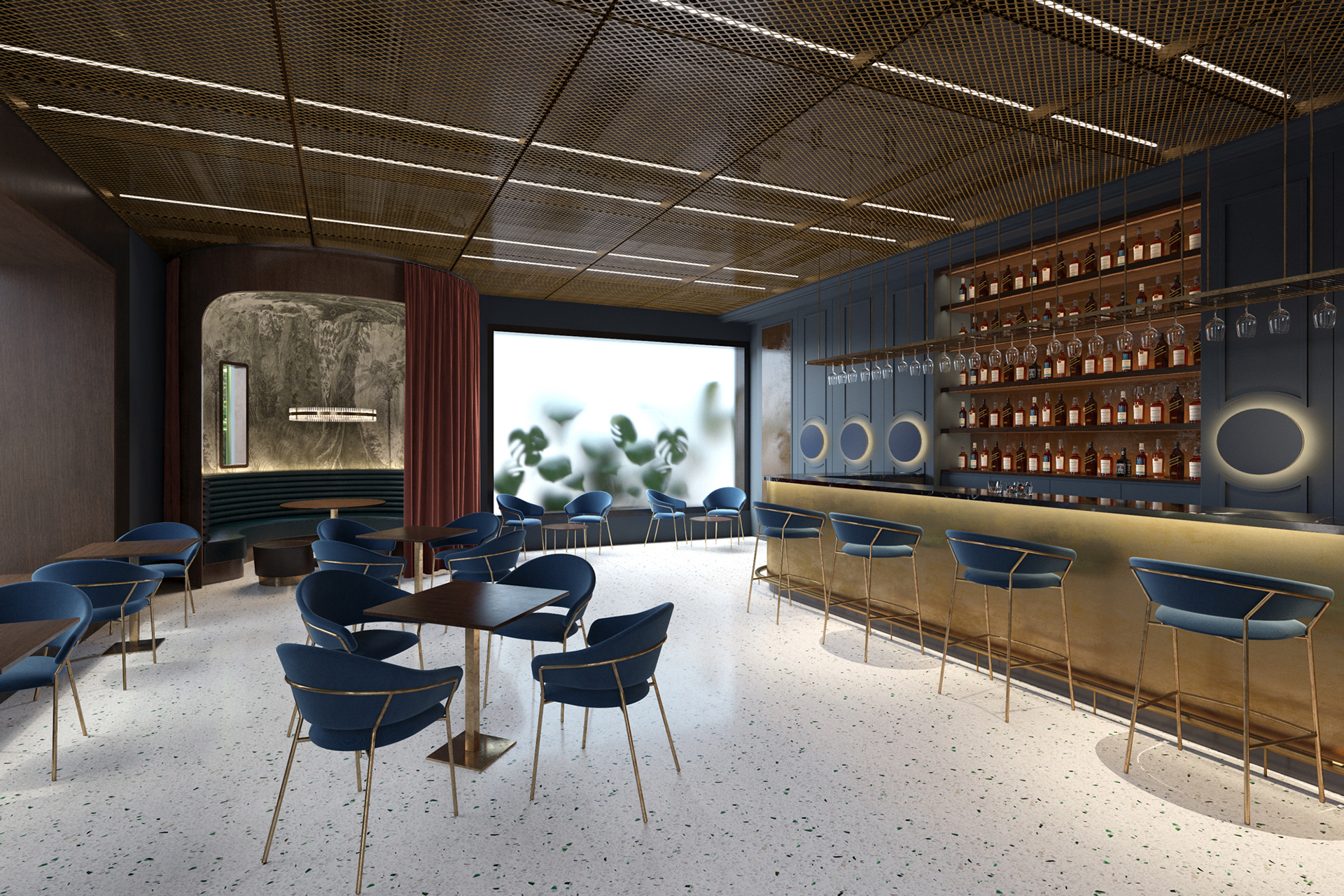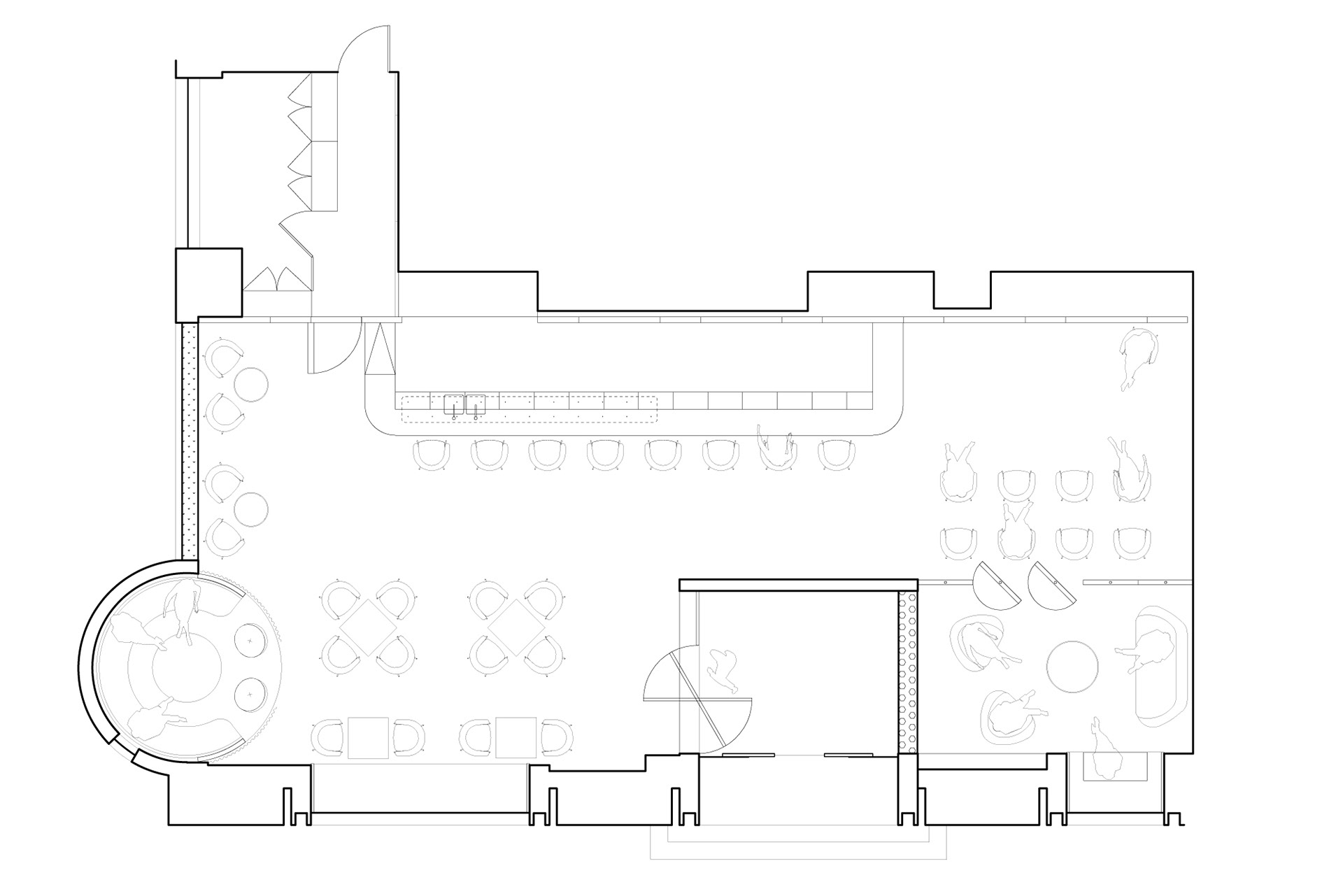 SERVICE
Hard and Soft Decoration Concept Design 
PROGRAM
The request to transform a clothing store into a club immediately intrigued us. This space is located in the heart of the French Concession in Shanghai on a lively street with both day and night activities. 
It is precisely on the duality day / night that we created the concept of a space that is coffee during the day and becomes a cocktail bar at night. 
We were inspired by an ancient mythological tradition that belongs to the Iroquis culture according to which Mother Earth gave birth to two twin brothers, one for the right hand and the other for the left hand, which represent good and evil. The right twin would have lived first on earth, creating the day, the left-handed twin would have lived on Earth, creating the night.
The name Left Hand Right and the retro graphics allude even more ironically to another American classic, "speak easy", an illicit institution that sold alcoholic drinks during Prohibition. The stylistic choices, finishes and furnishings partially reuse the elements of the former clothing store, remodeling them in a mix of classic pieces from the 30's with decidedly more contemporary low-tech details.
DATA
Location: Wulumuqi Road No. 298 Shanghai – China
Year: Concept  Design  2018
Area: 160 sqm
PARTNERSHIPS
Client: Private