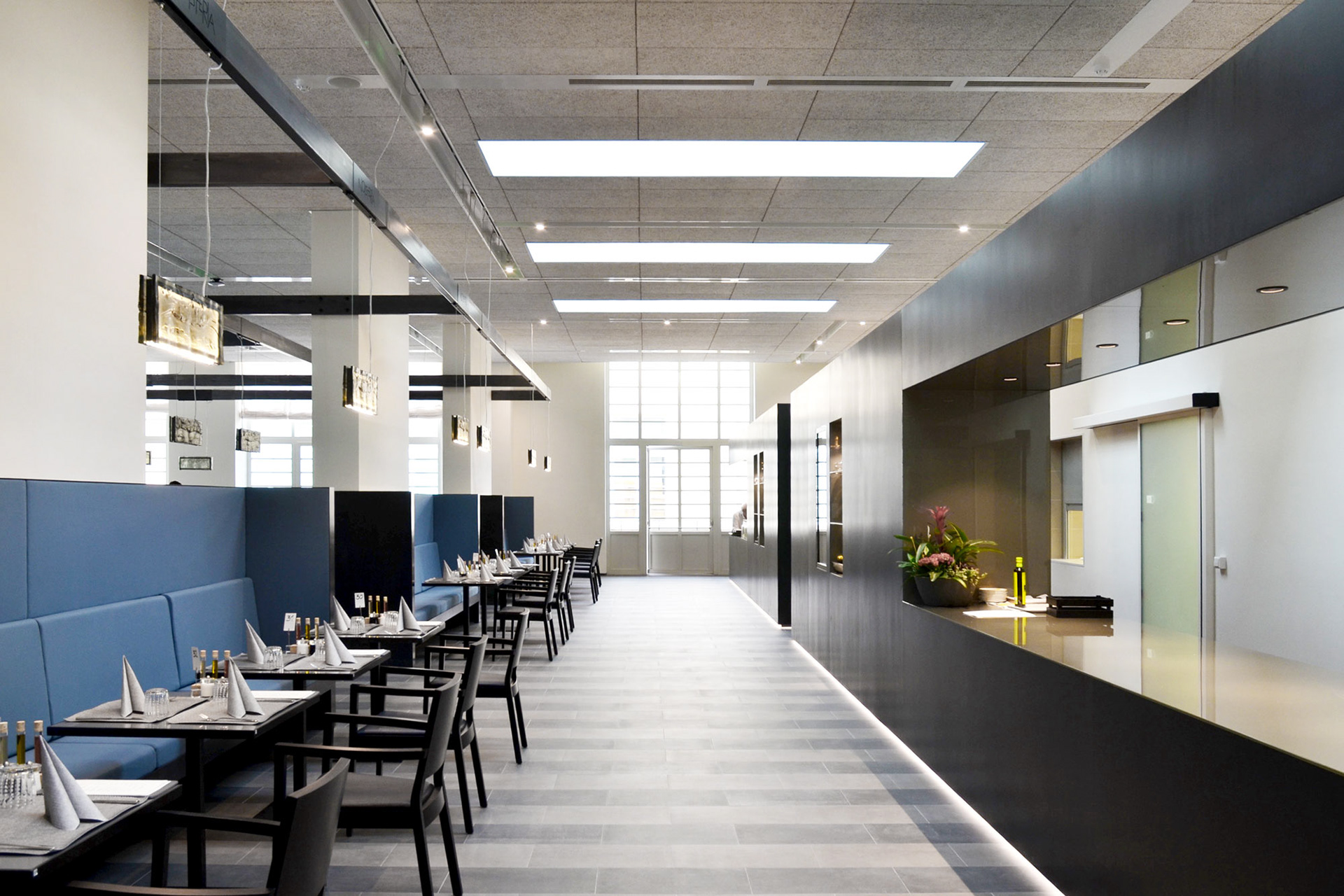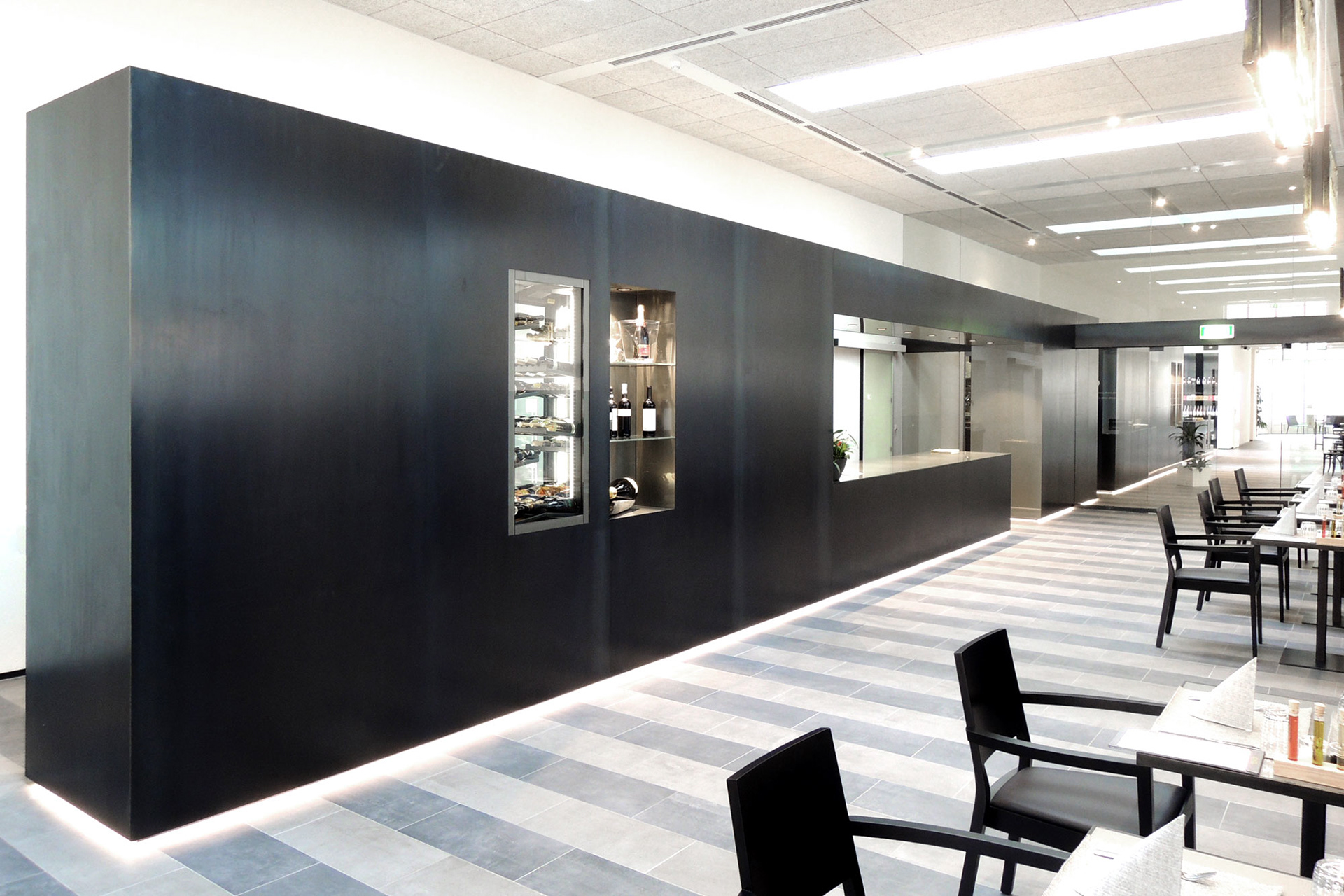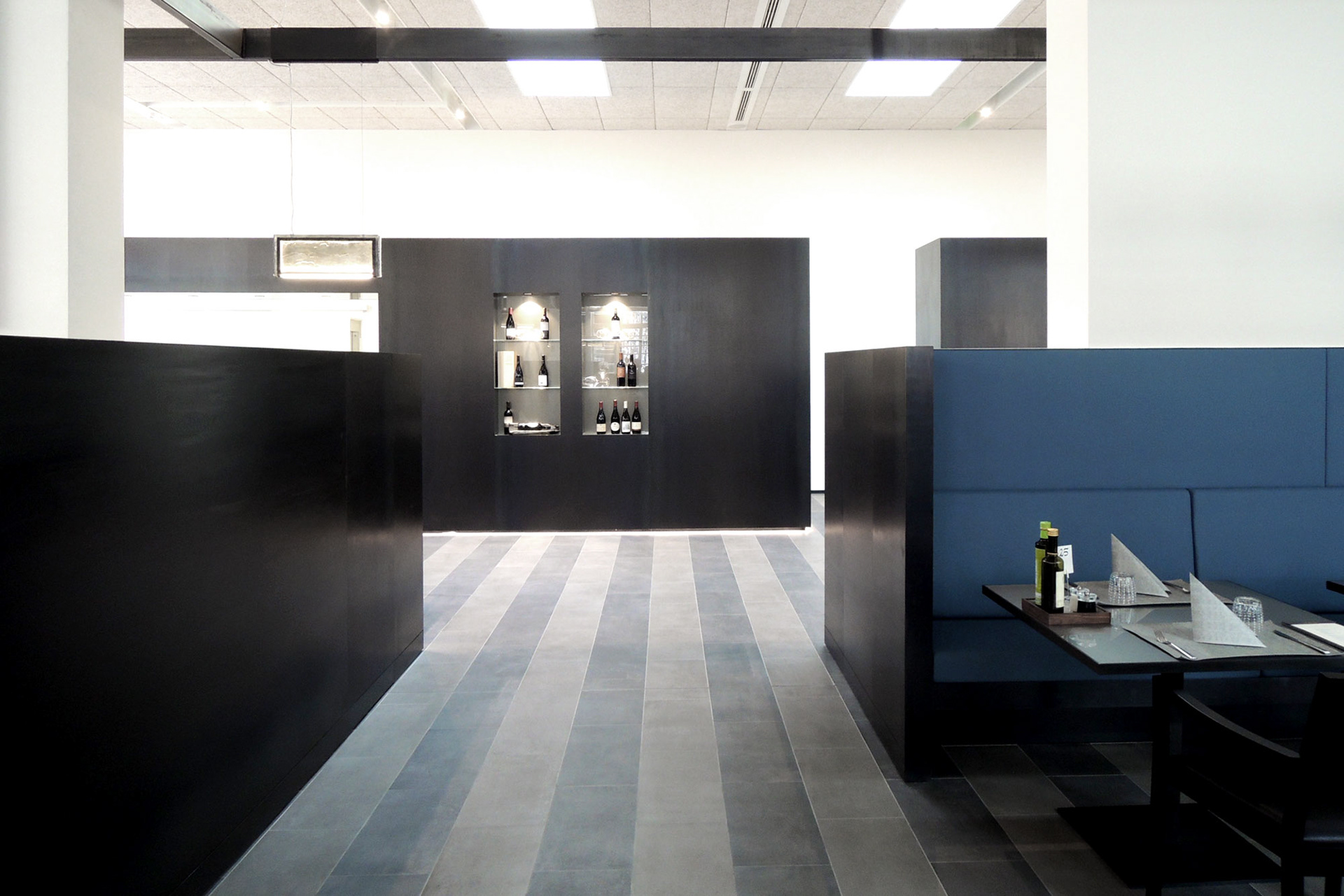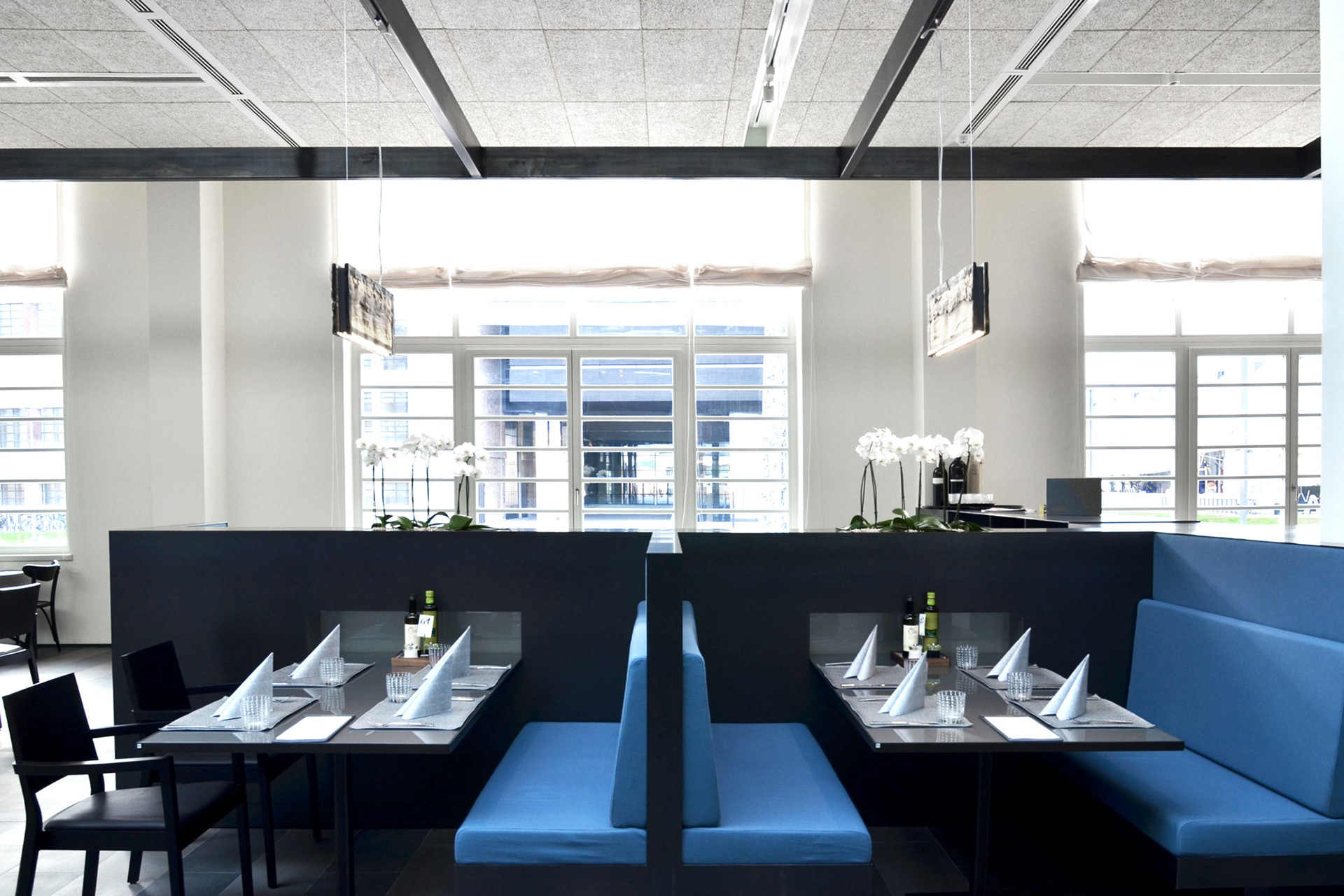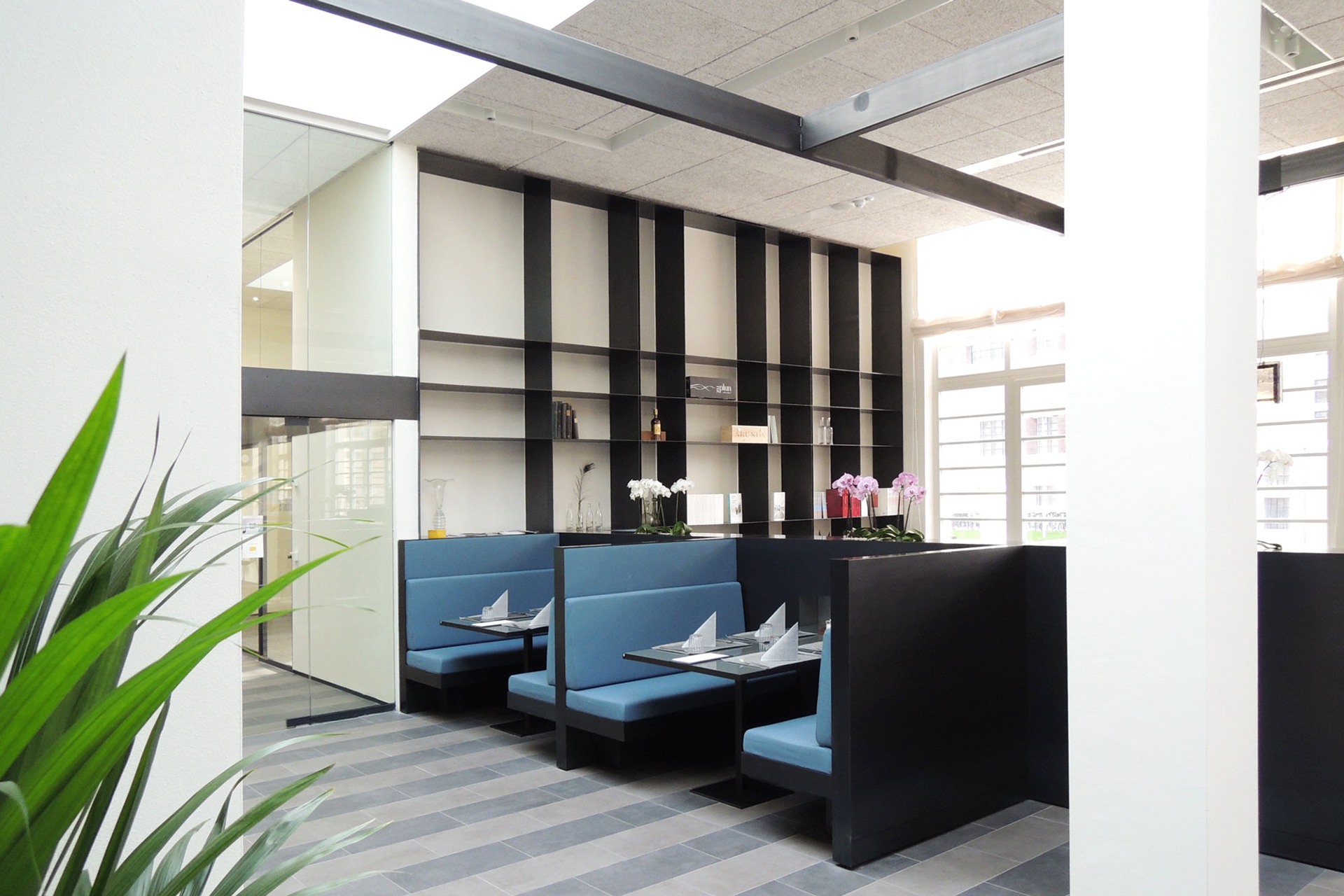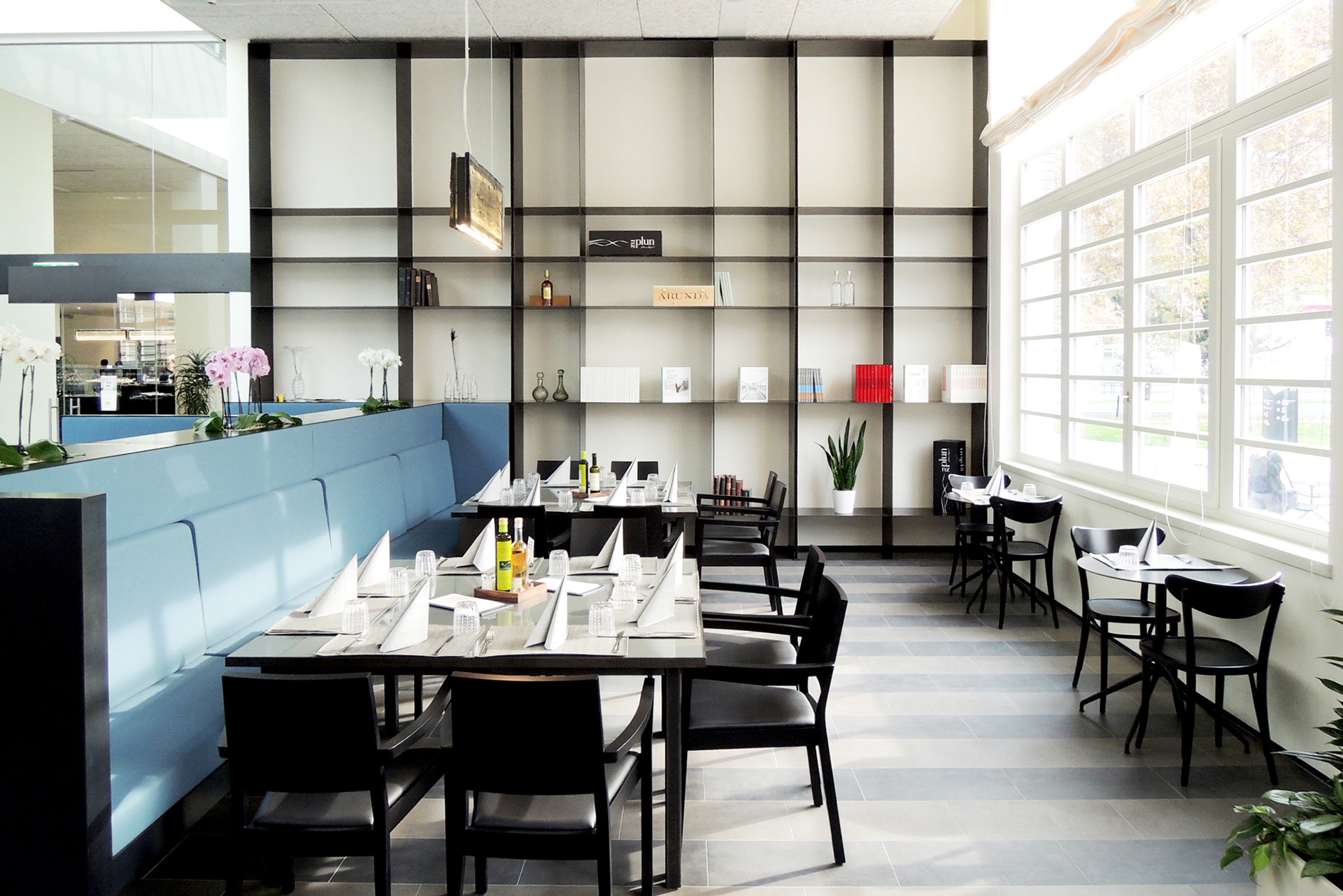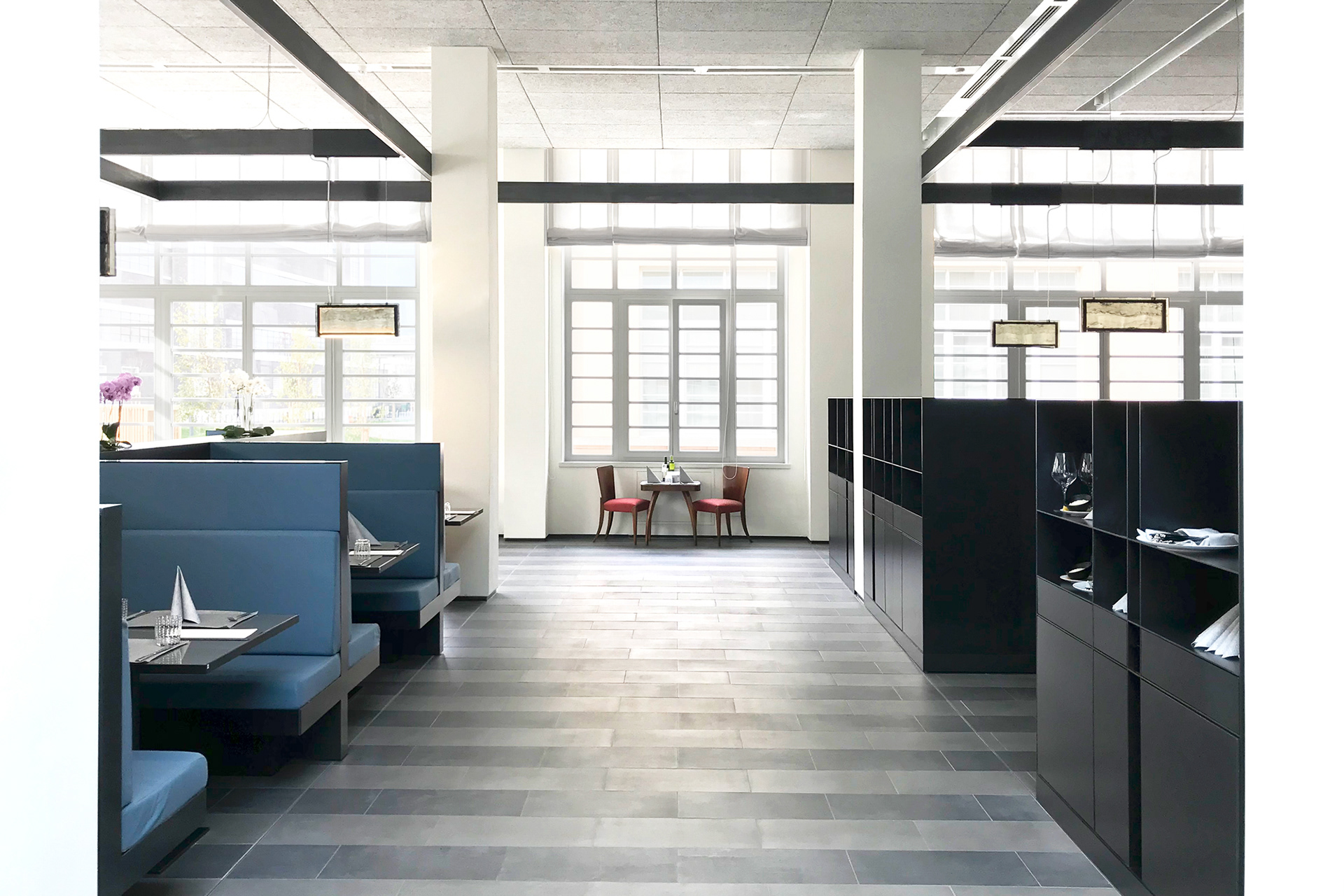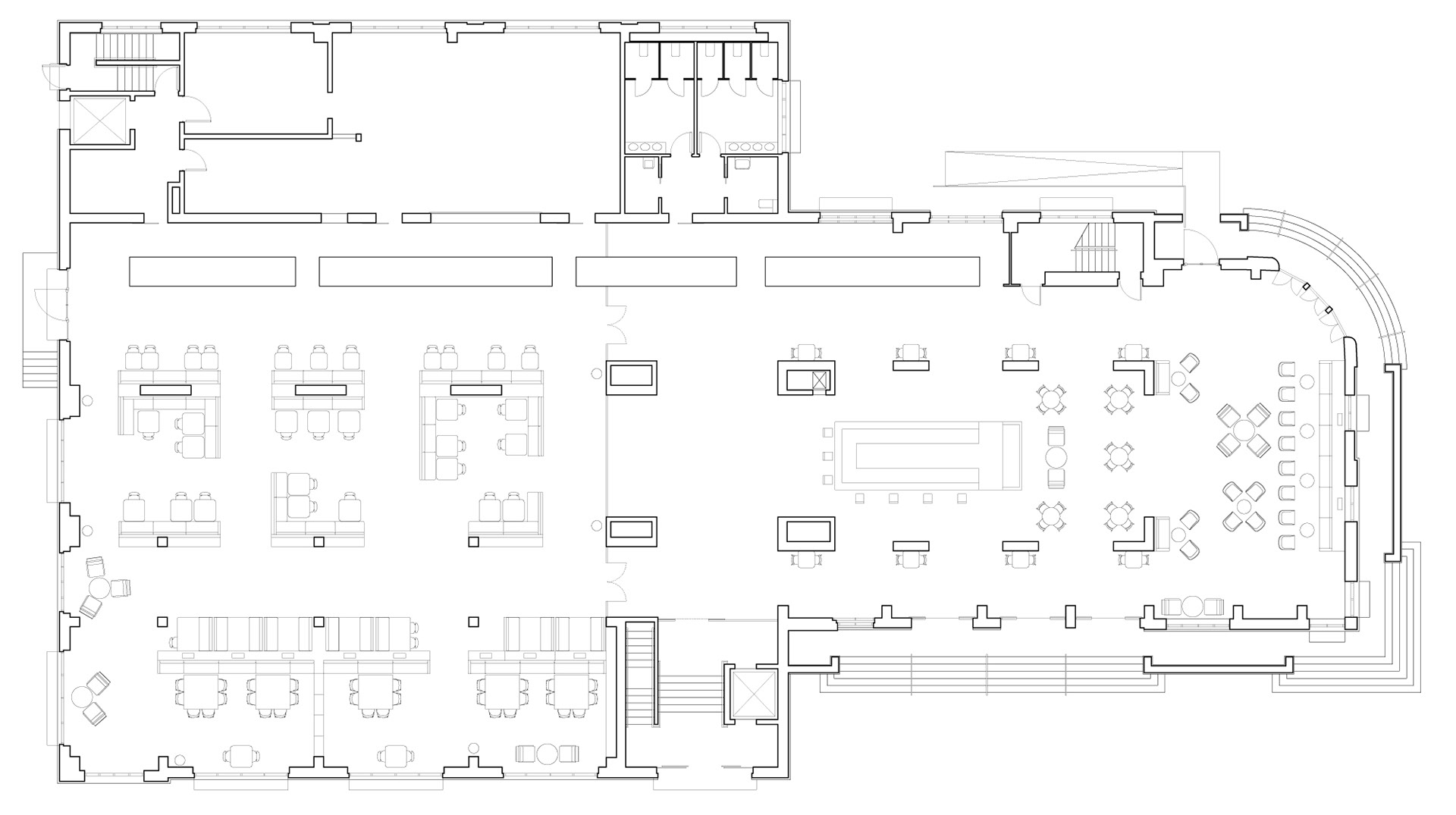 SERVICE
Hard and Soft Decoration Schematic Design / Detailed Design
PROGRAM
As an extension of the design activity for the new science and technology park in the Ex Alumix area, we designed customized furniture for the technology park's restaurant and cafeteria, completely converting the building that housed the executive offices of the former industrial complex.
The articulation between restaurant, cafeteria and service spaces is designed with three wooden volumes and glass partition walls.
While the cafe is an elegant and bright living room hinged on a central counter, the restaurant develops into a large room in which 6 blocks of benches integrated with high seatbacks create spaces with intimate and welcoming niches. A long wooden parallelepiped covered with black iron panels longitudinally separates the restaurant from the kitchen, hosting other auxiliary services such as: toilets, lockers and a small corner for the promotion of local products.
DATA
Location: via A. Volta 13, 39100 Bolzano – Italy
Year: Schematic Design 2016 / Detailed Design 2017 / Construction 2017
Area: 2.000 sqm
Client: BLS Südtirol Alto Adige
Design Partner: Arch. Francesco de Felice​​​​​​​
Architectural Project: Chapman Taylor Architetti, CL&AA 
Structure: Ing. P. Cristofolini, Ing. P. De Biasi Construction 
Construction Security: Geom. Andrea Cattacin
Photography: Noname Studio S.r.l.s.