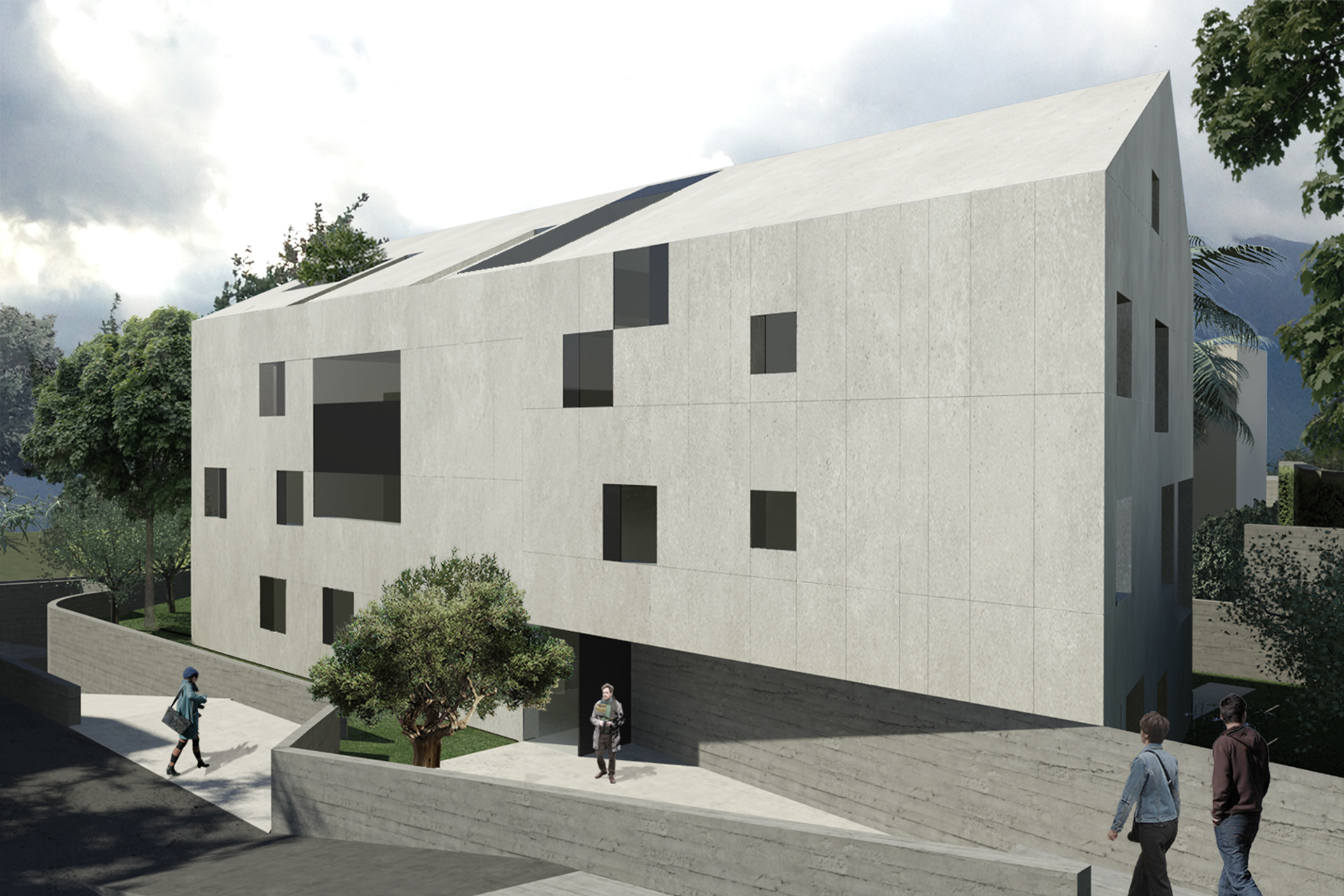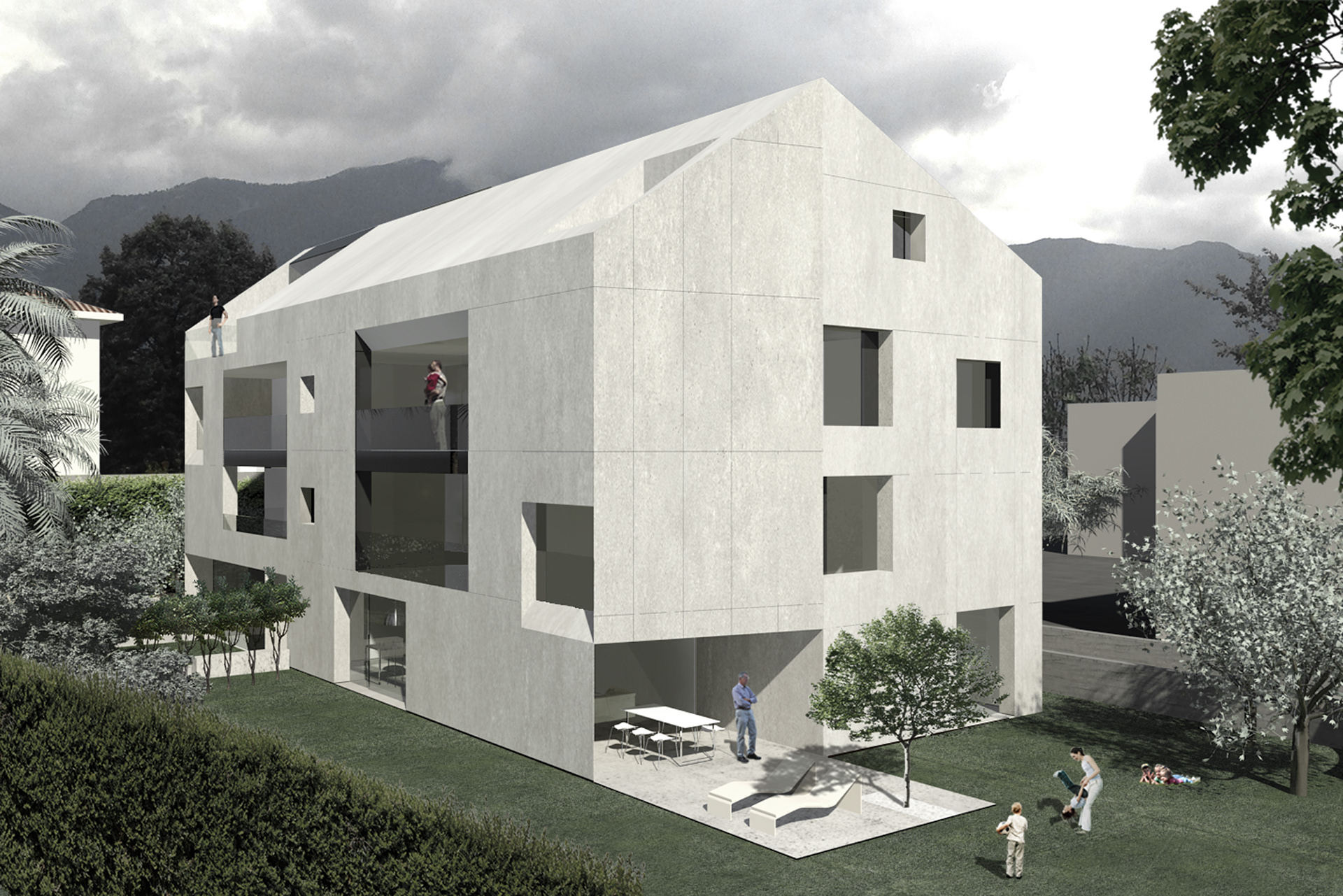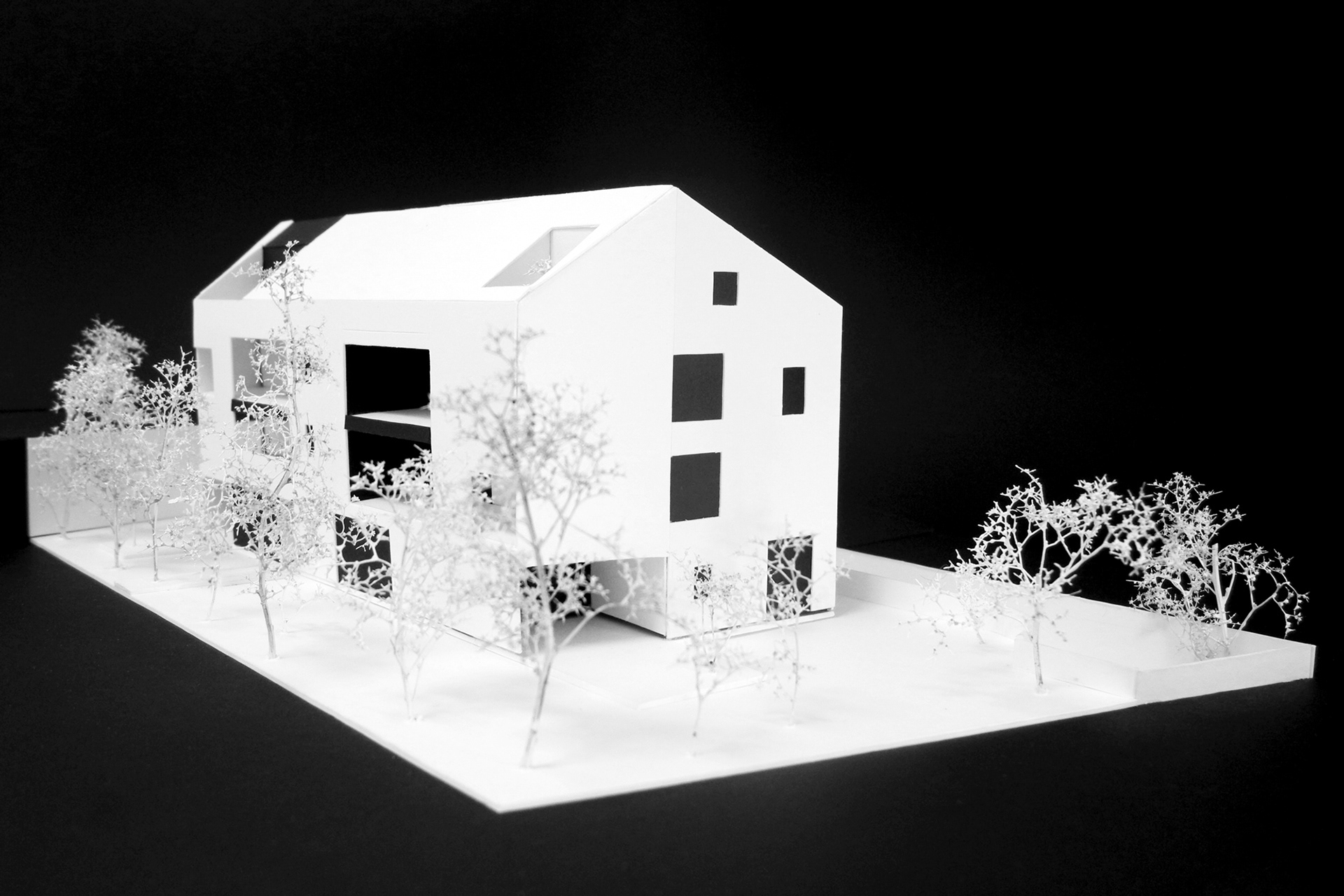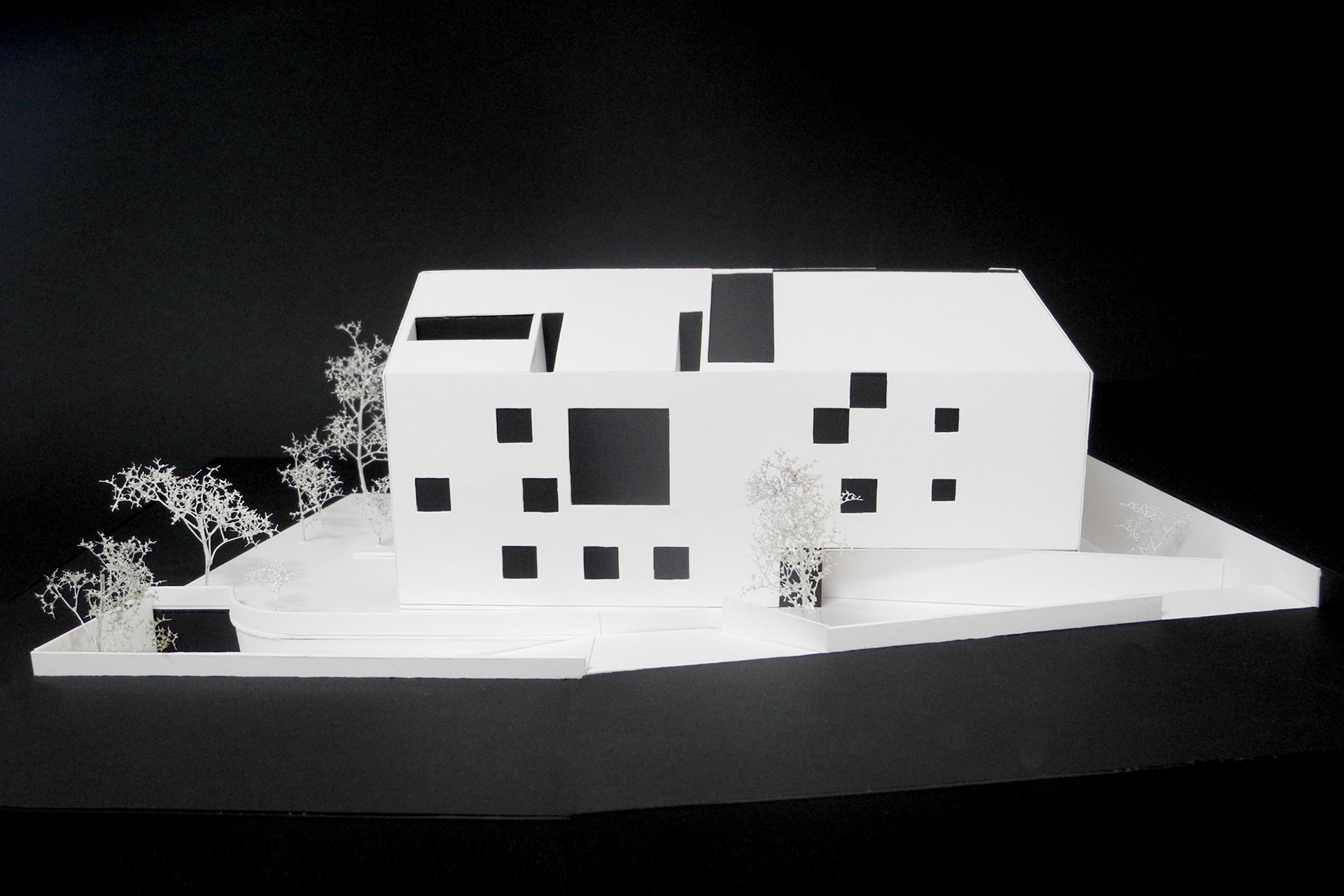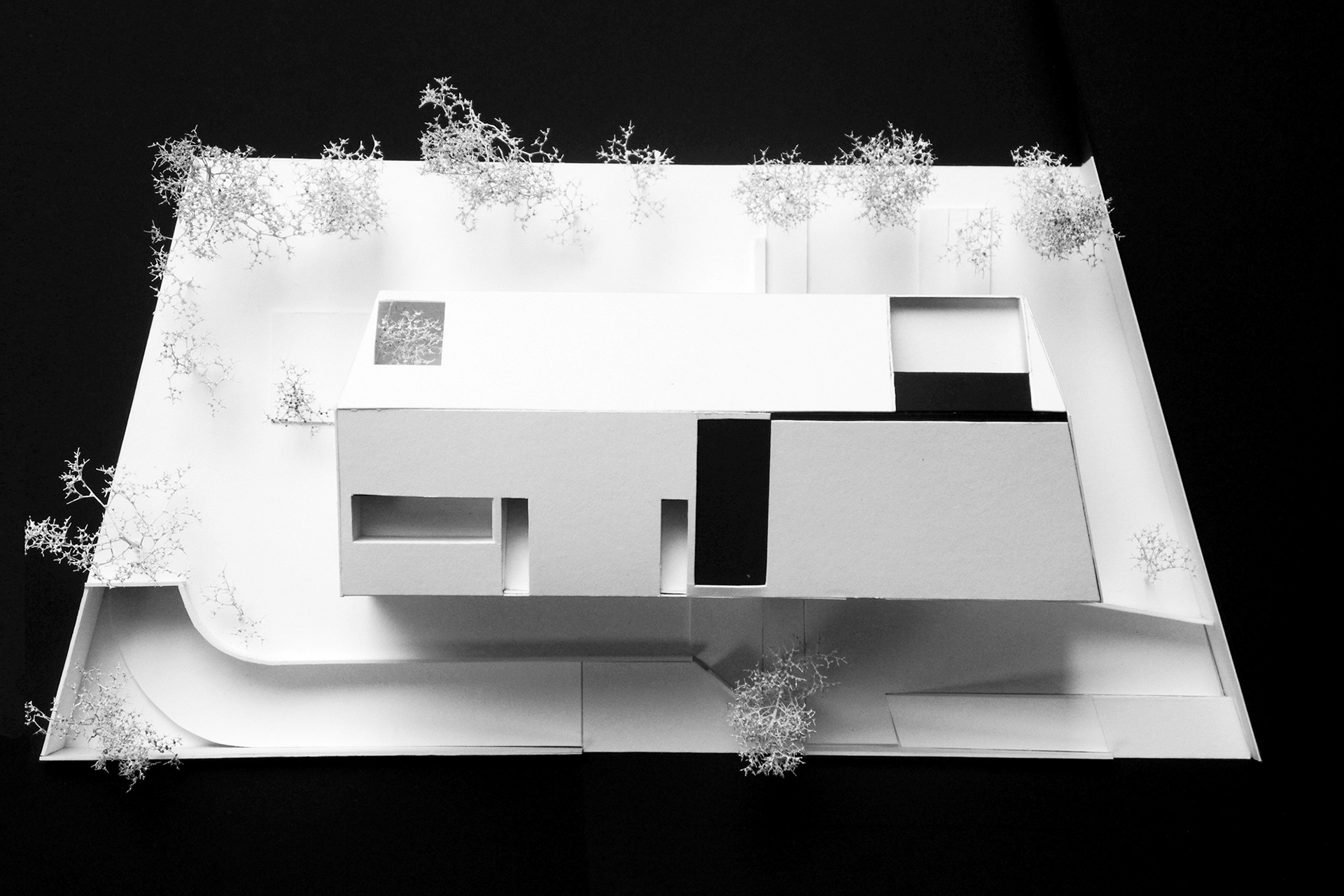 PROGRAM
The project, conceived mainly by S 2 ARCHITECTS, is located in a small town in Italian-speaking Switzerland. Is a residential building consisting of six separate housing units divided into three floors and an attic developed under the pitched roof. 
The facade is the characterizing element of the project. The essential aspect is given by the innovative ceramic material adopted, whose technical characteristics have allowed us to use big format panels  395 cm x 100 cm laid seamlessly and without joints. The building appears as a sort of pure solid where the voids of the loggias and the holes in the windows dialogue with each other defining an abstract design.
On the north side of the project, following a collective Swiss lifestyle, a common garden is proposed; on the opposite side, however, a white concrete wall ensures the privacy of the residents and marks a clear direction towards the main entrance of the building.
DATA
Location: via Ubrio 2, Losone – Switzerland
Year: Concept Design 2017
Area: 1.100 sqm