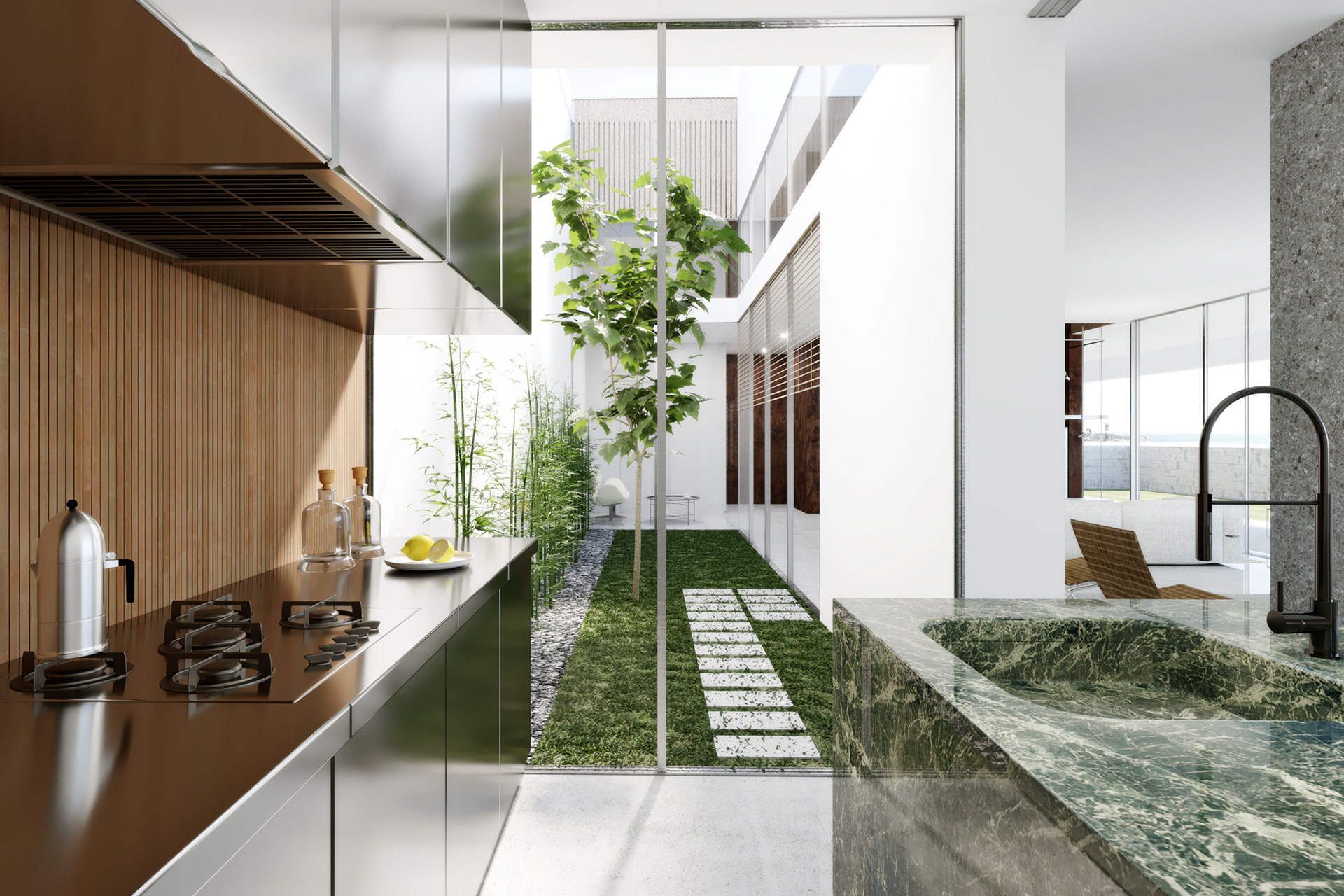 PROGRAM
Natural light, visual connections and privacy are the three elements that define an architecture in which a classic element, such as the Iberian patio, and the Turkish "Taşlık" play together to define the communication rules between internal and external life.
The main element of the spatial organization is a pedestrian walkway that distributes two columns of five villas each along their central axis. The pedestrian access to each villa is guaranteed by the "Taşlık": a semi-private space that allows communication between the neighborhoods.
The high level of privacy required by the client determines the relationship between villas; the visual connections are balanced by the use of surrounding stonewalls, hierarchy of openings, blind facades and screens.
The villas have two floors: living area on the ground floor and sleeping area on the first floor. Like an empty double height, the internal patio connects both floors and gives secondary lighting to domestic spaces.
DATA
Location: Assos – Turkey
Year: Concept Design 2015
Area: 8.000 sqm
Client: Erkan Inşaat
Design Partner: Arch. Francesco de Felice