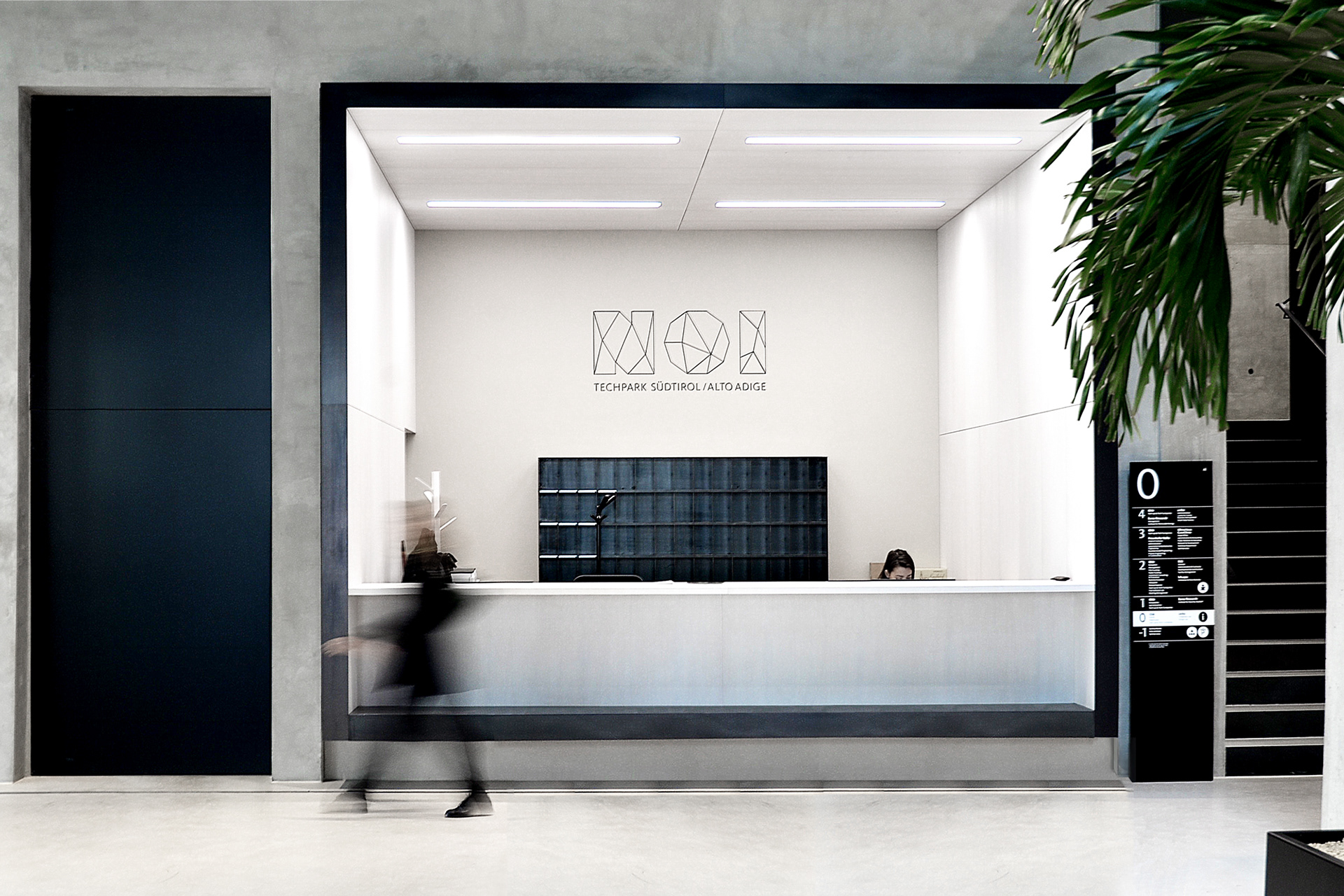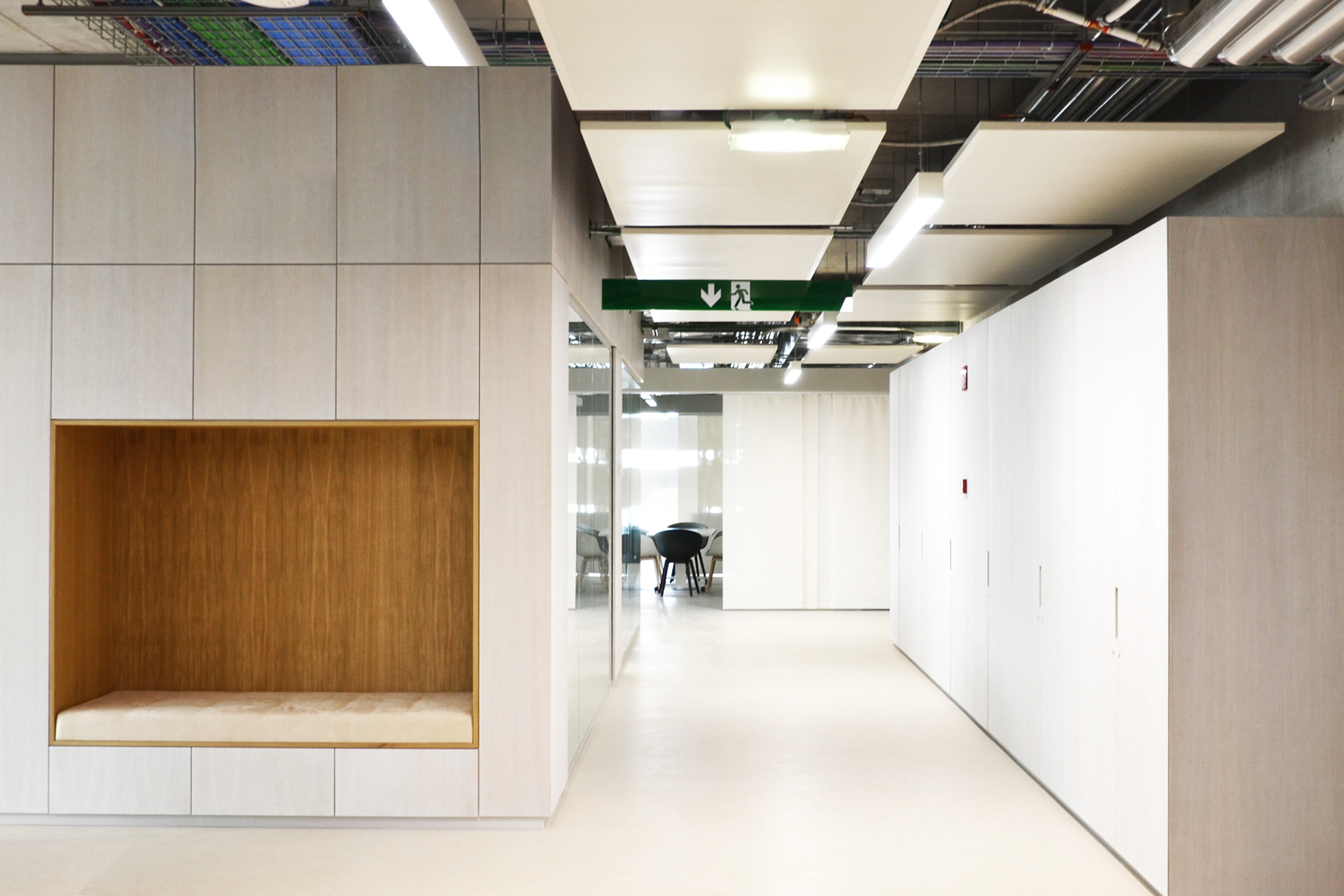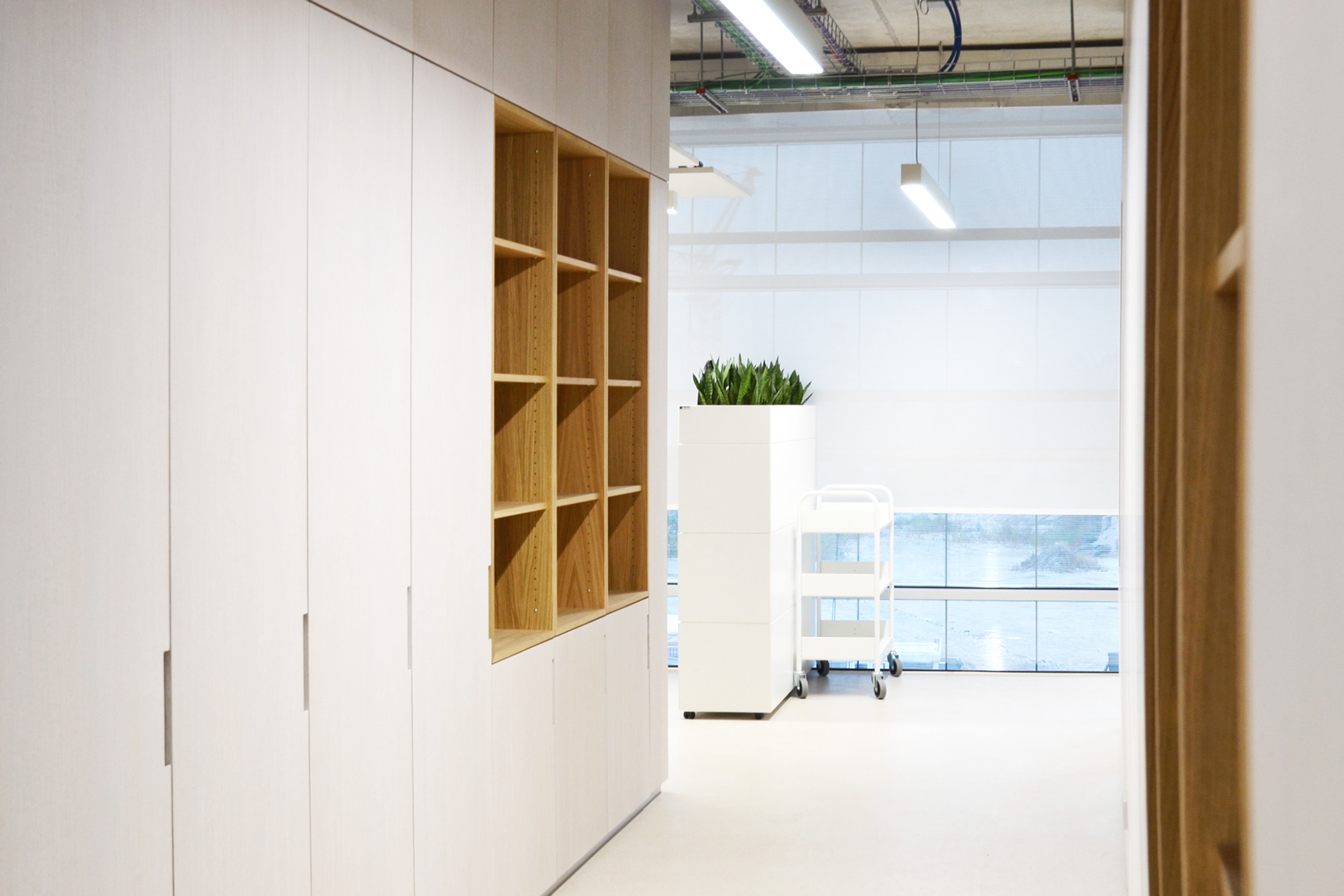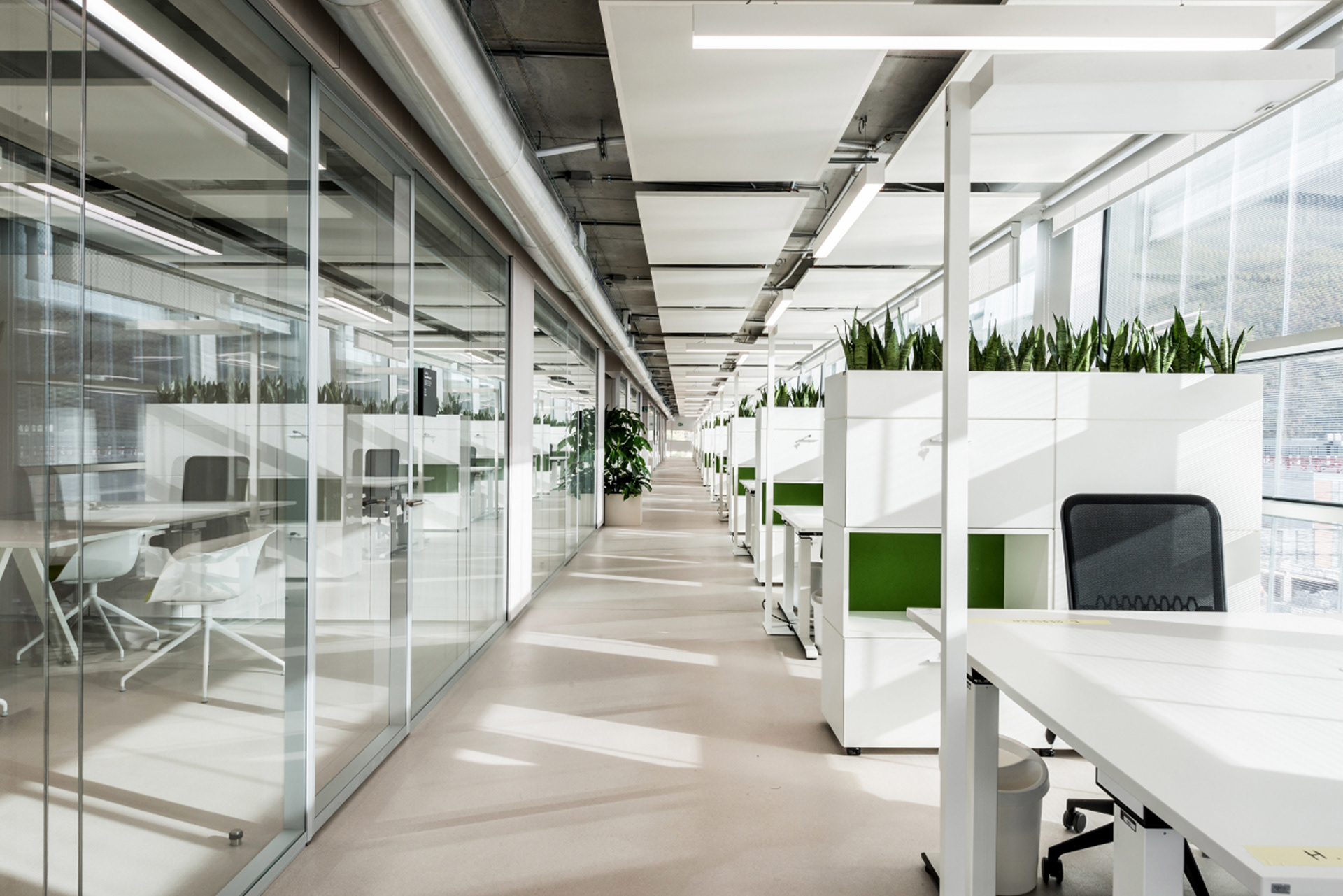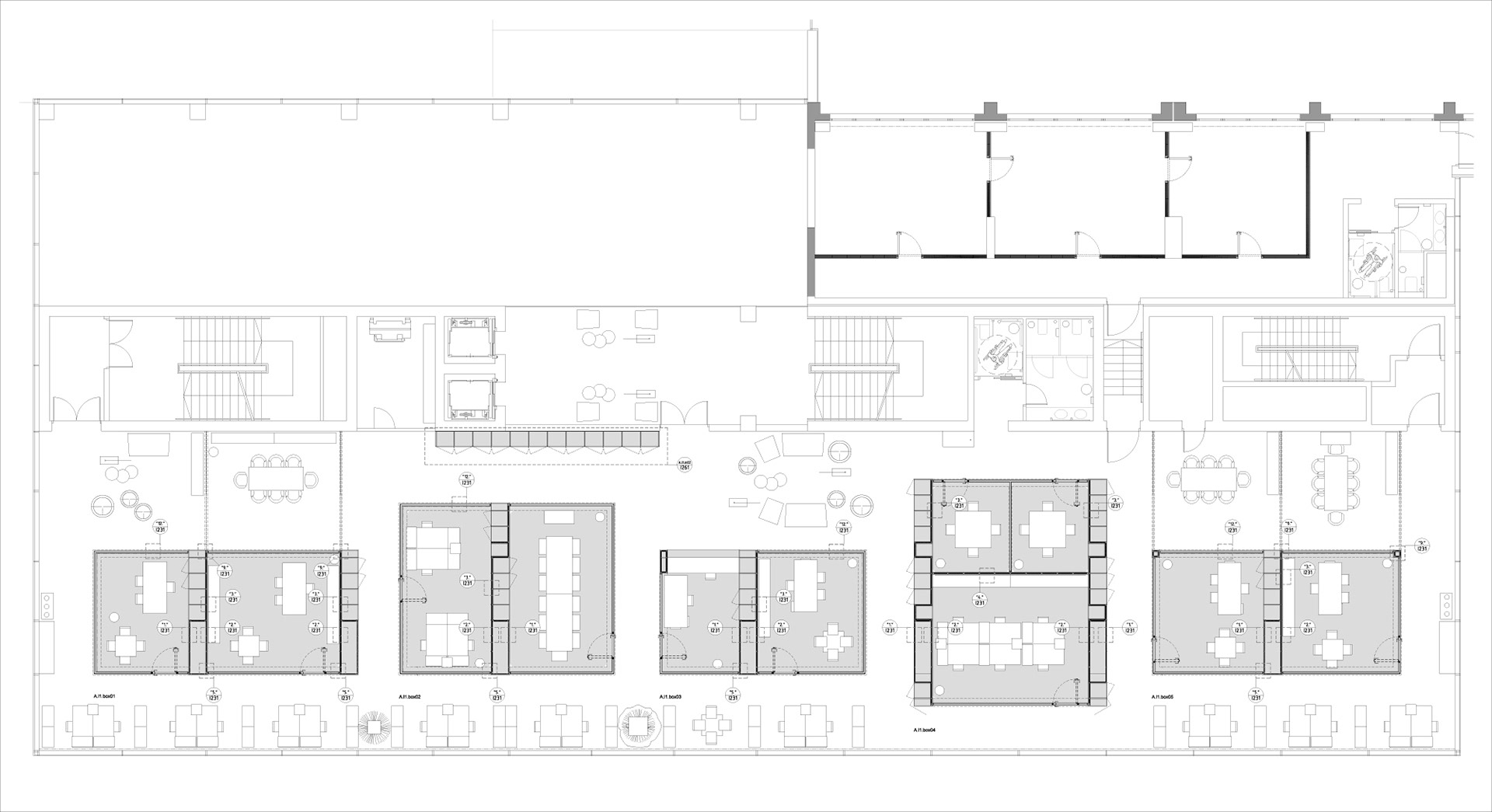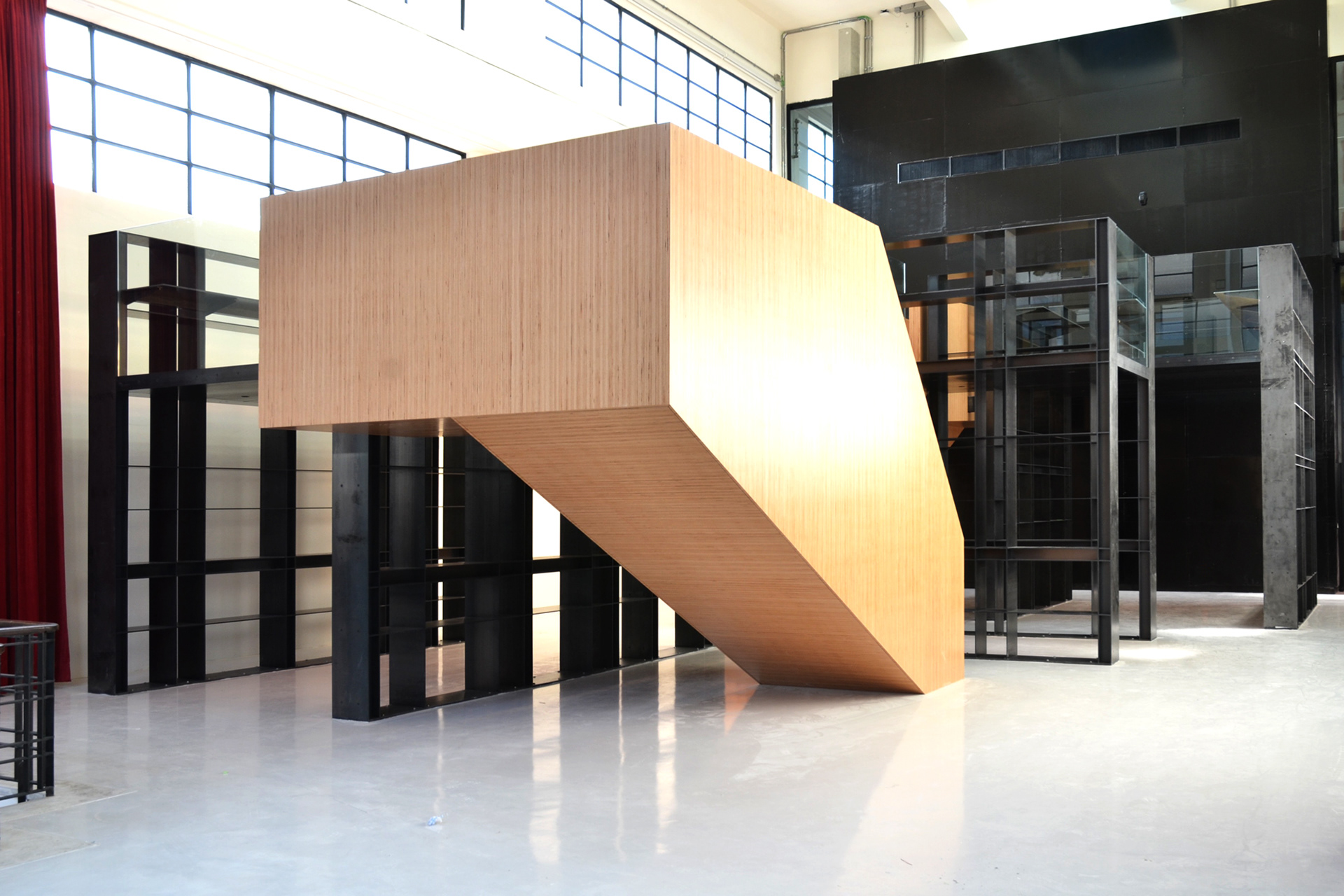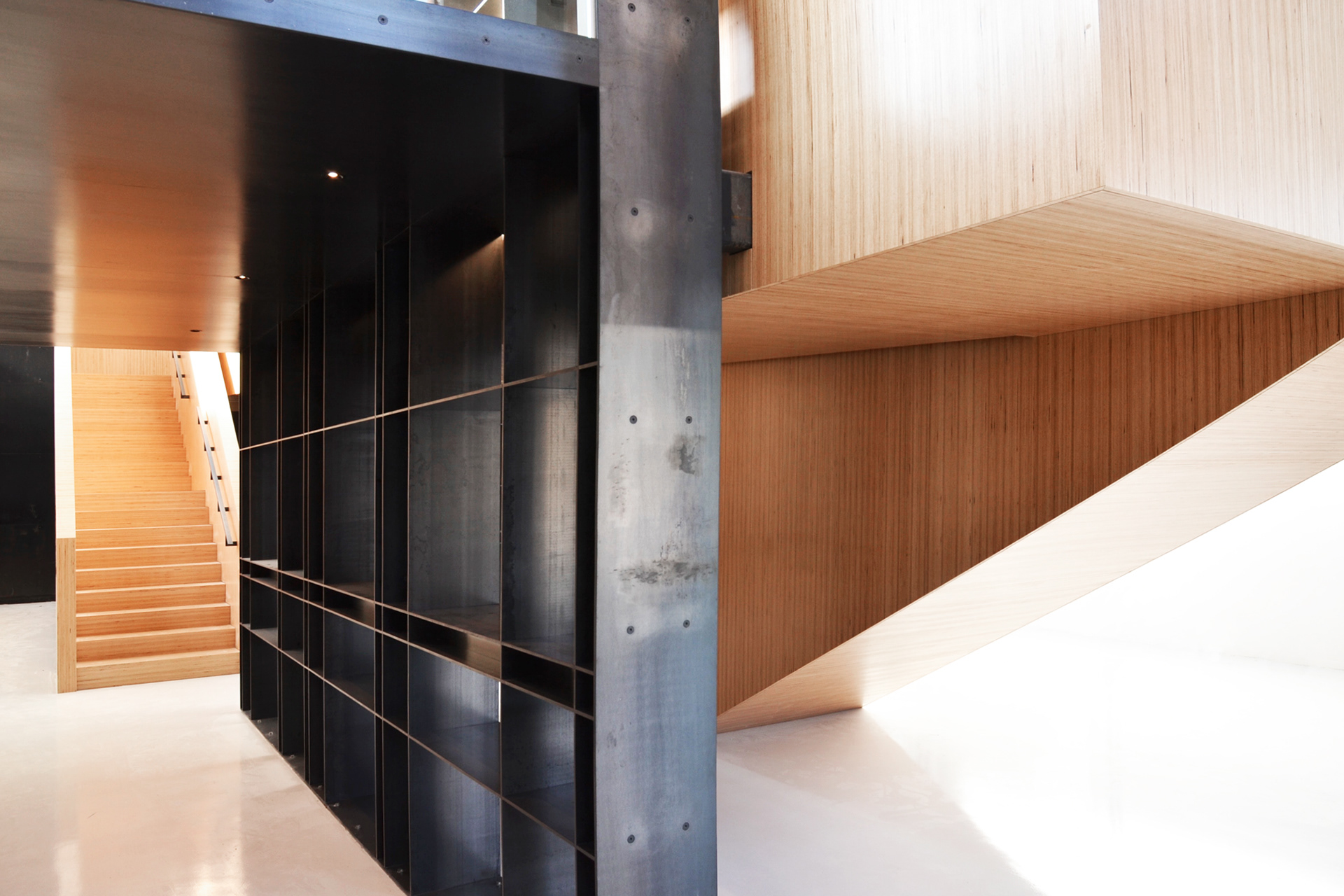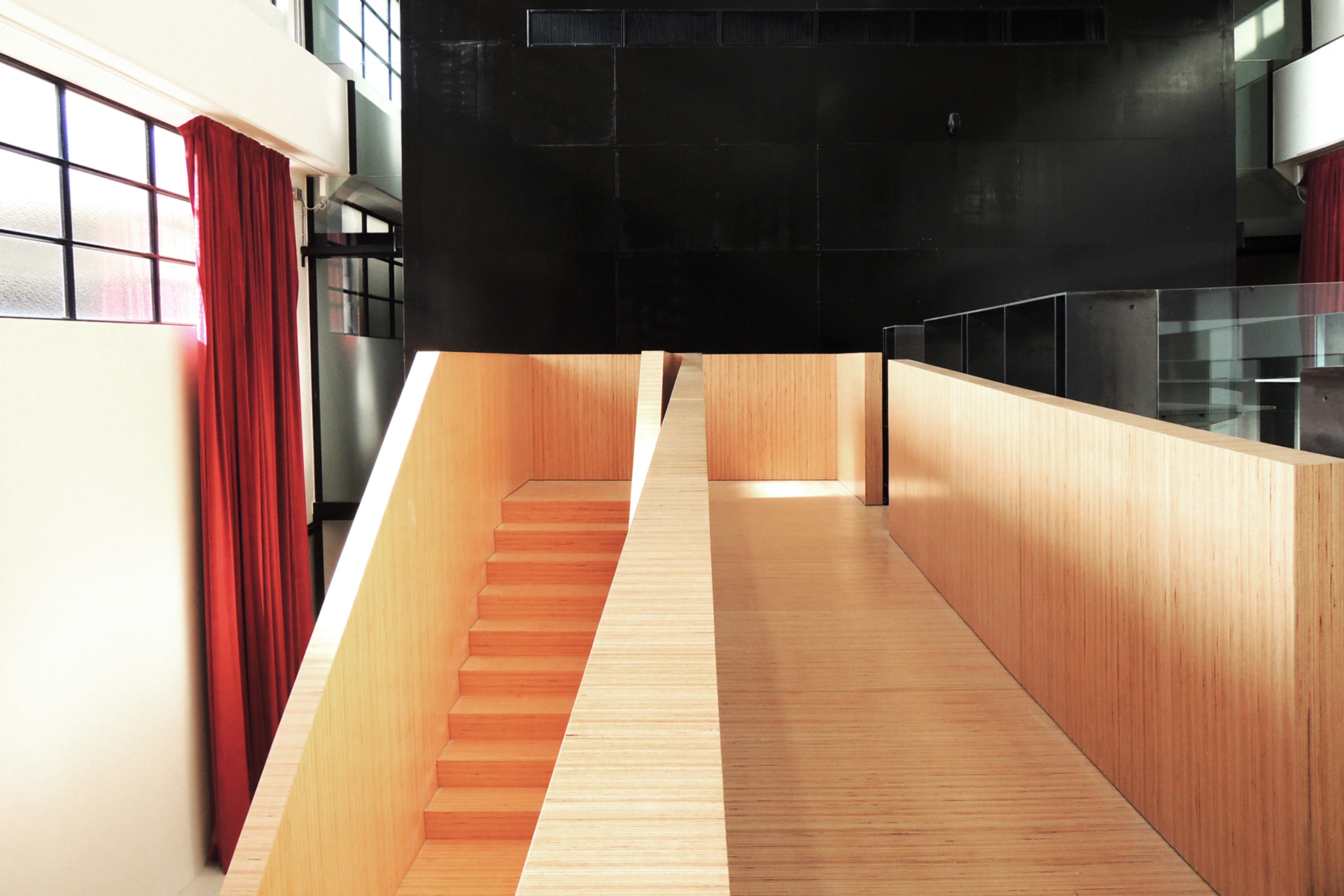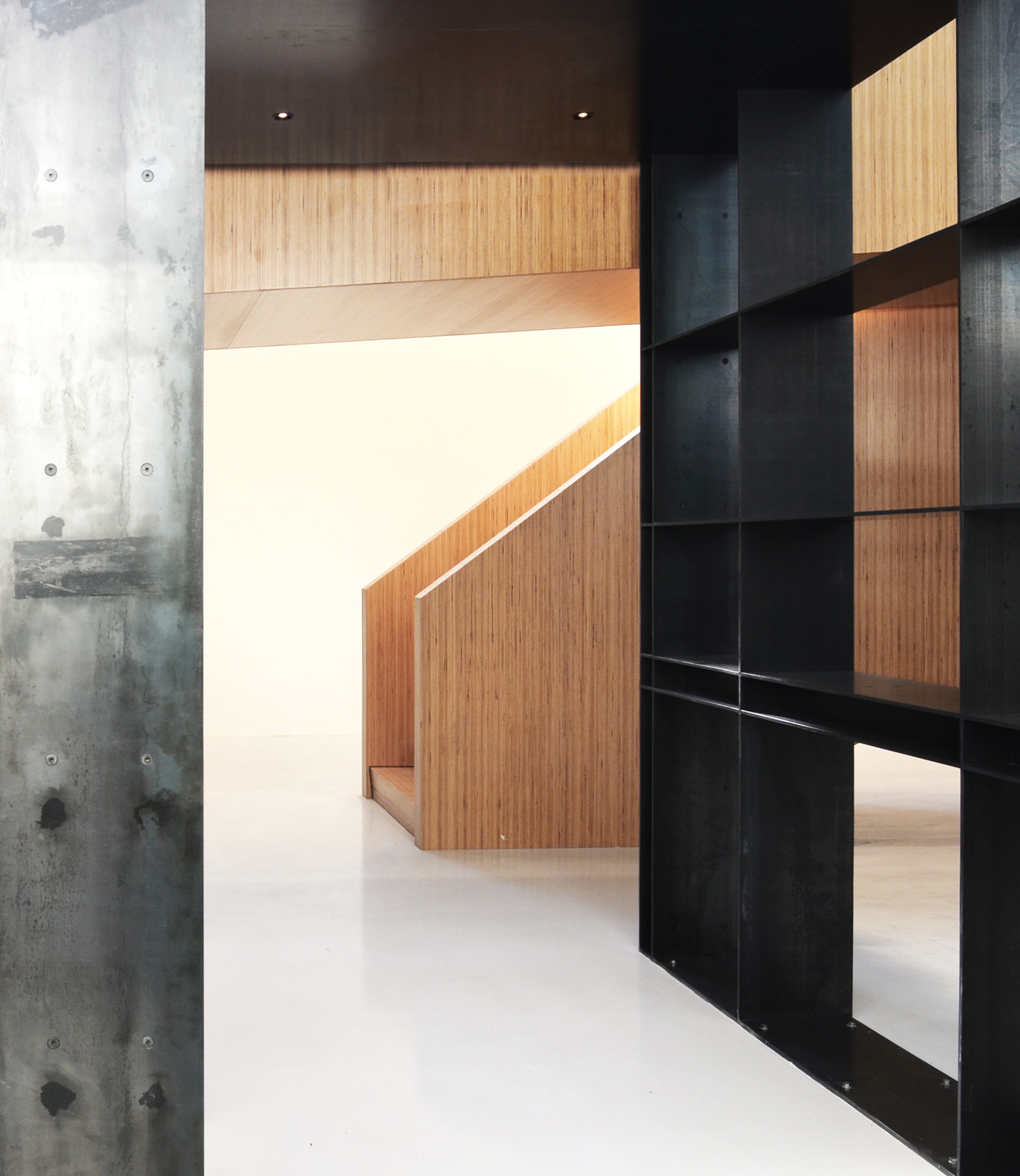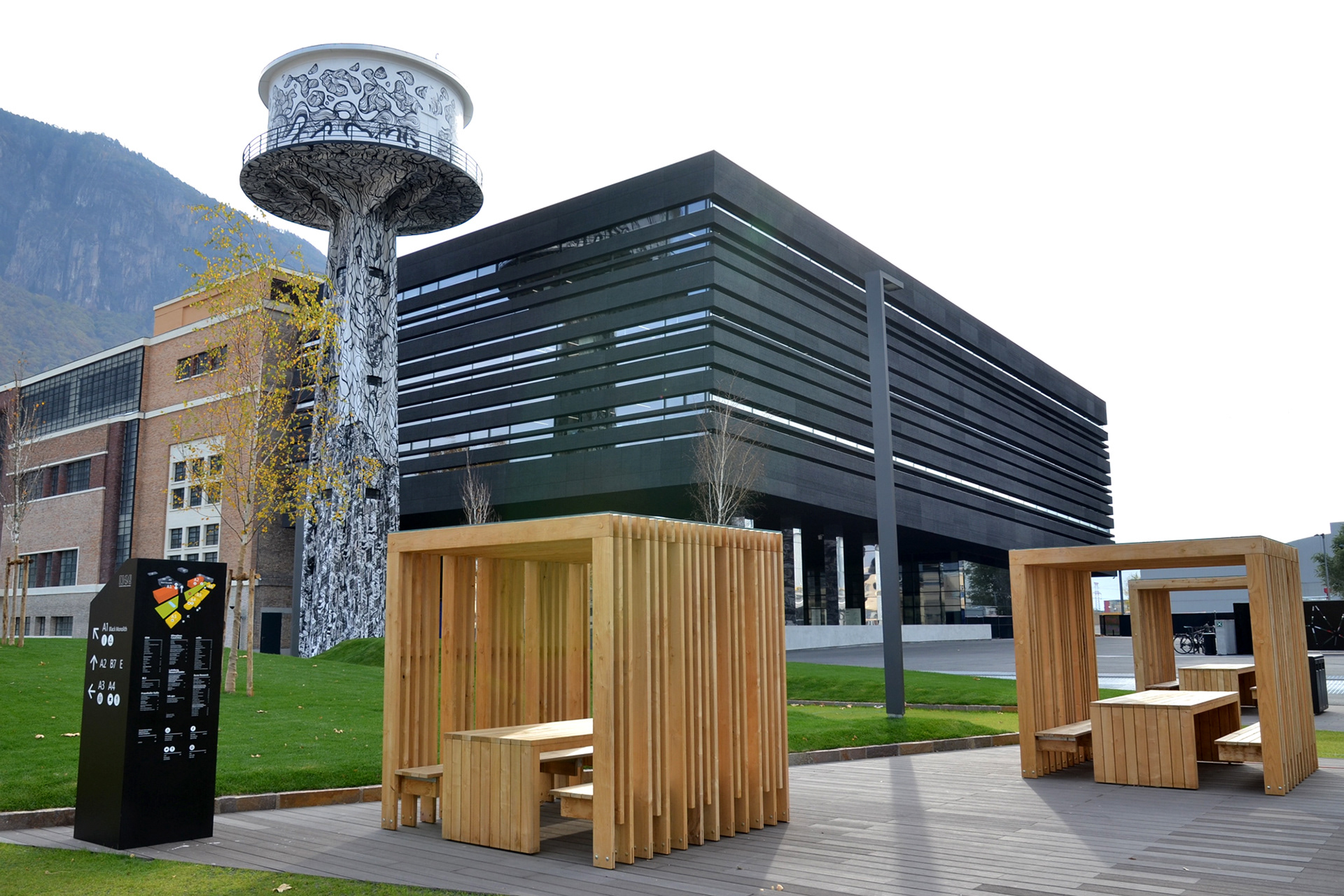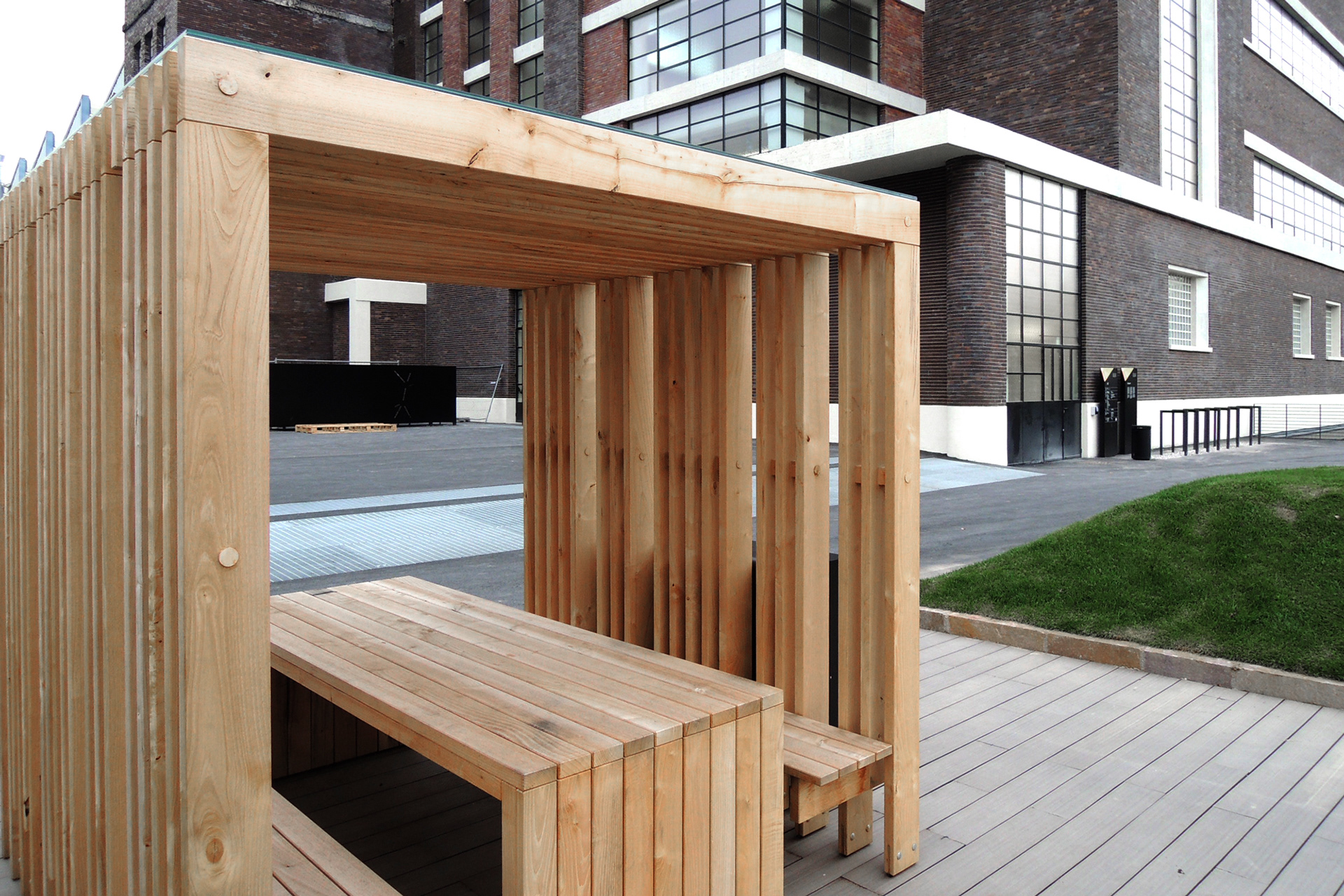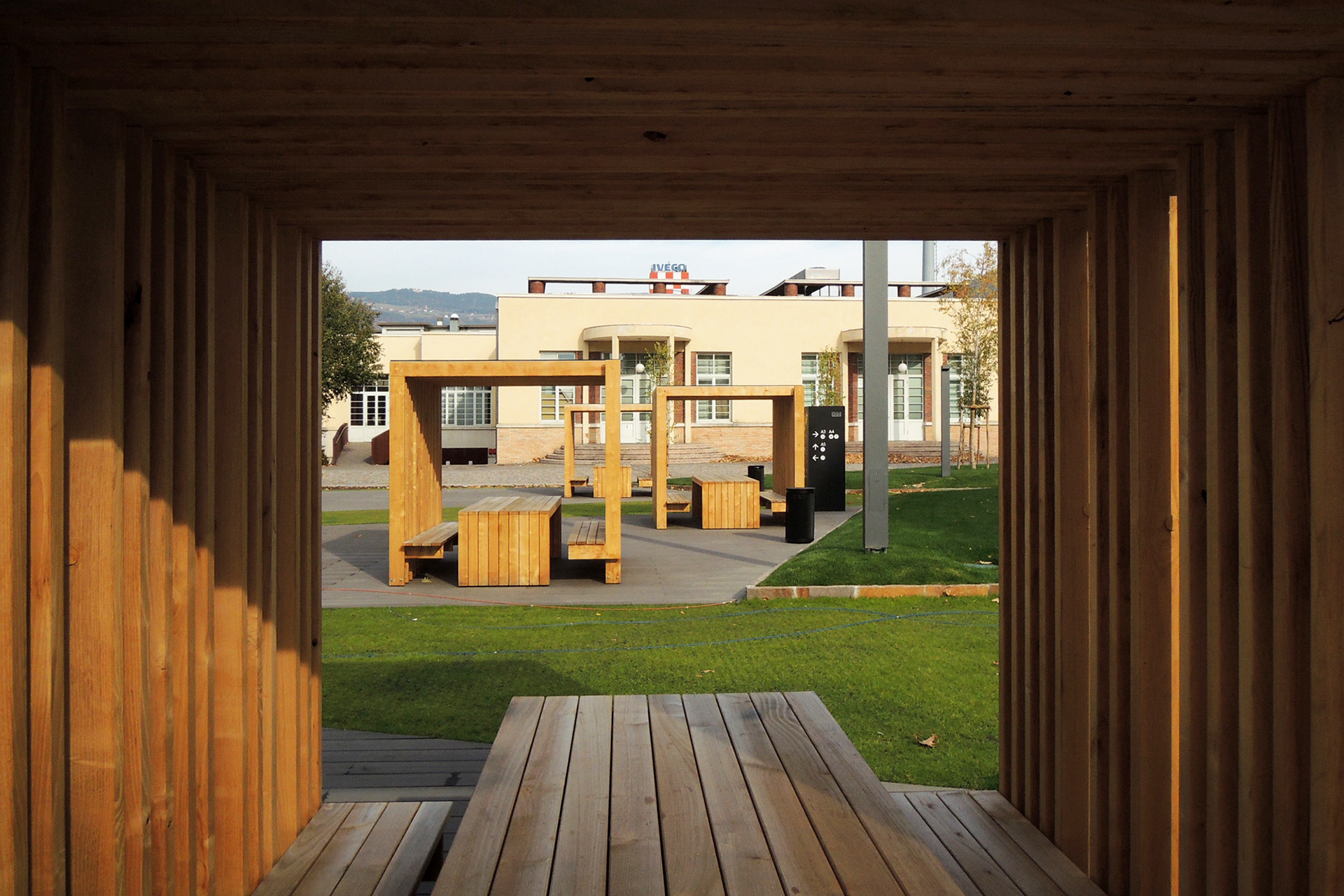 Mixed Use
SERVICE
Hard Decoration Schematic Design / Hard Decoration Detailed Design
PROGRAM
This design, by Chapman Taylor and Claudio Lucchin Architetto & Associati, was won in an international competition held by the Provincia Autonoma di Bolzano to develop the city's new Science and Technology Park in the Ex Alumix area, formerly Italy's largest aluminium production site. The new contemporary design of 36,400 sqm, will see the restoration of two existing buildings, built in the Bauhaus style and subject to protection orders, and the construction of a new workplace building, 'the black monolith', characterized by an aluminium foam façade, that will create an architectural bridge between past and future. Our task consisted in the definitive and detailed design of all the internal custom made furniture, formalized in wooden and glass boxes for close working spaces.
As an extension of the design assignment for the new Science and Technology Park in the Ex Alumix area, we have been designing custom made furniture that host the University of Bolzano library and study room and outdoor structures to equip the public square of the Park.
The library and study room is an impressive steel wood and glass organism that leans on the 10 meters high volume of the industrial space without touching any of its wall. It consist of three steel and glass boxes that support a wooden runway, to connect the library on the ground floor with the study area on the top. Being light and bulky at the same time the design wants to inspire that culture is an ever changing and growing path sustained by stable and reliable feet.
DATA
Location: via A. Volta 13, 39100 Bolzano – Italy
Year: Schematic Design 2015 / Detailed Design 2015-16 / Construction 2017
Area: 34.000 sqm
PARTNERSHIPS
Client: BLS Südtirol Alto Adige
Architectural Project: Chapman Taylor Architetti, CL&aa
Structure: Ing. P. Cristofolini, Ing. P. De Biasi
Construction Security: Geom. Andrea Cattacin