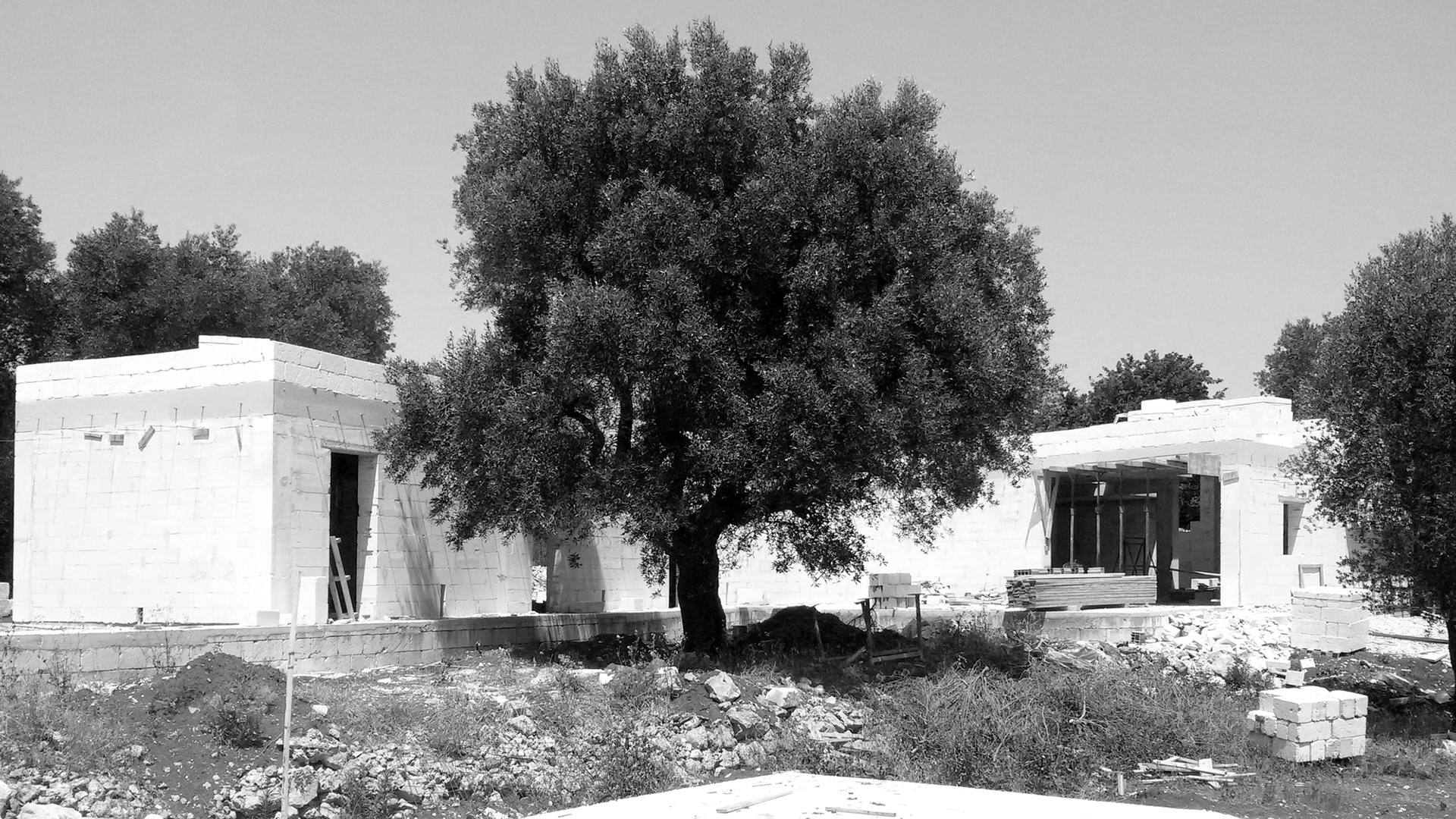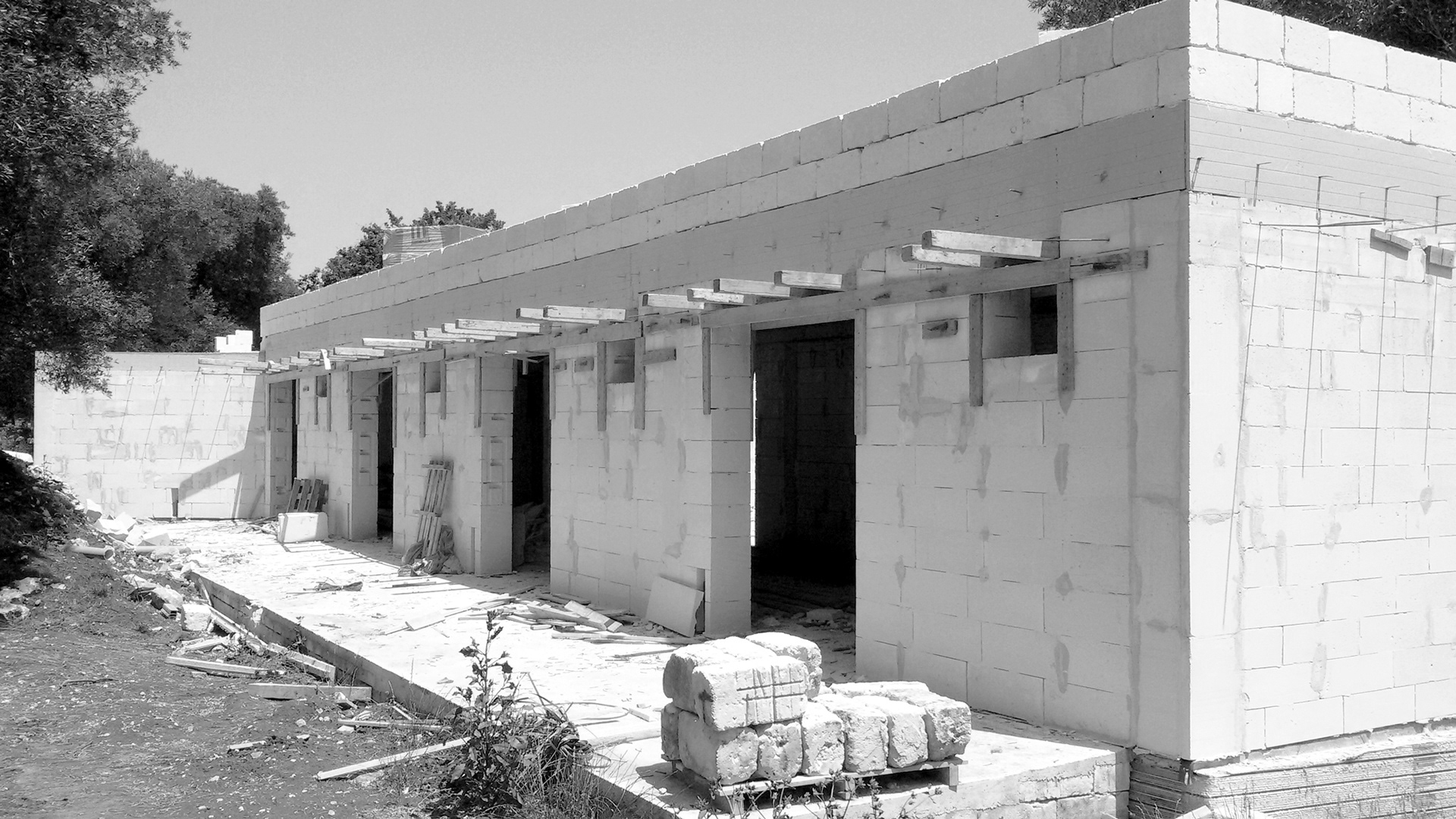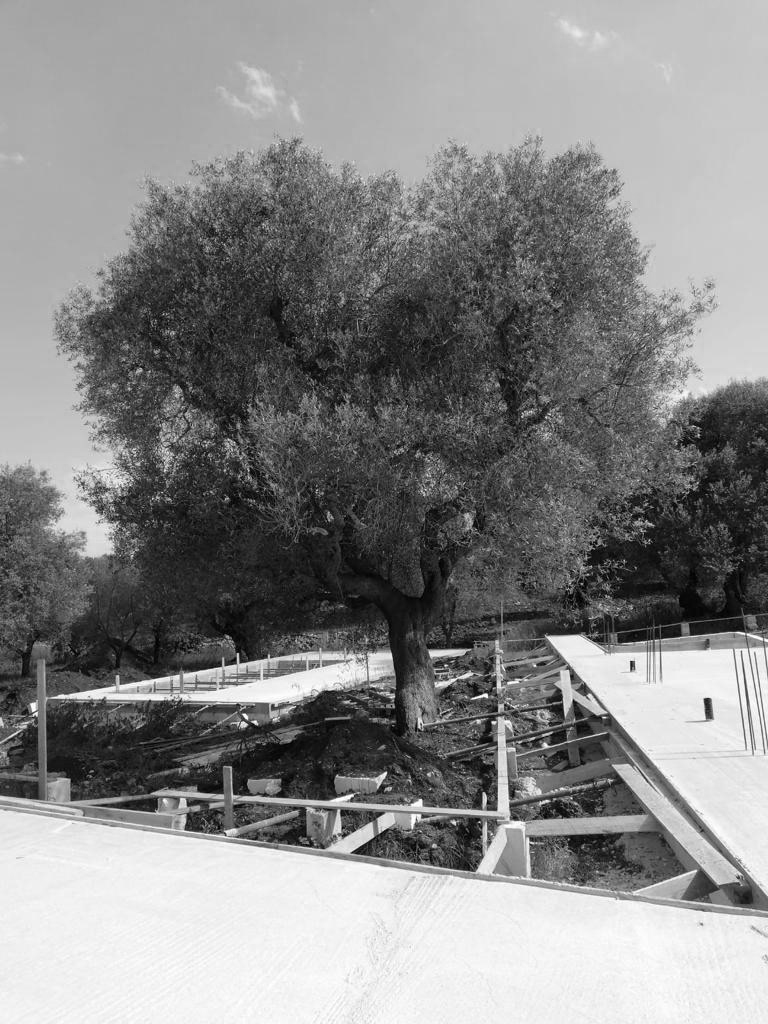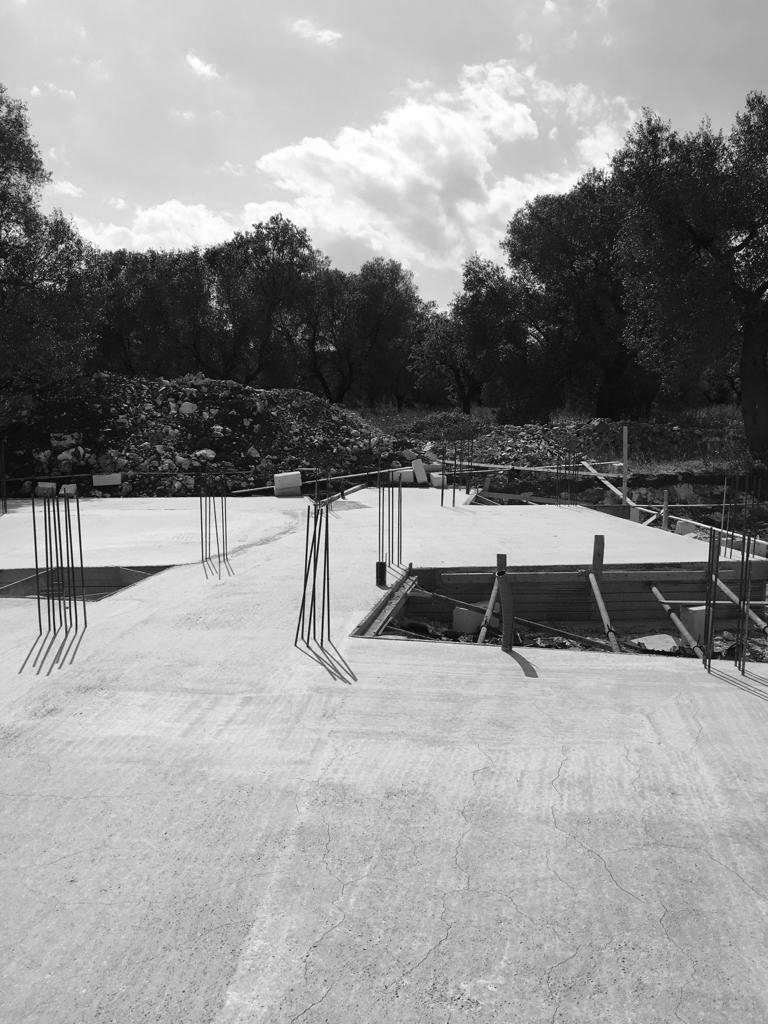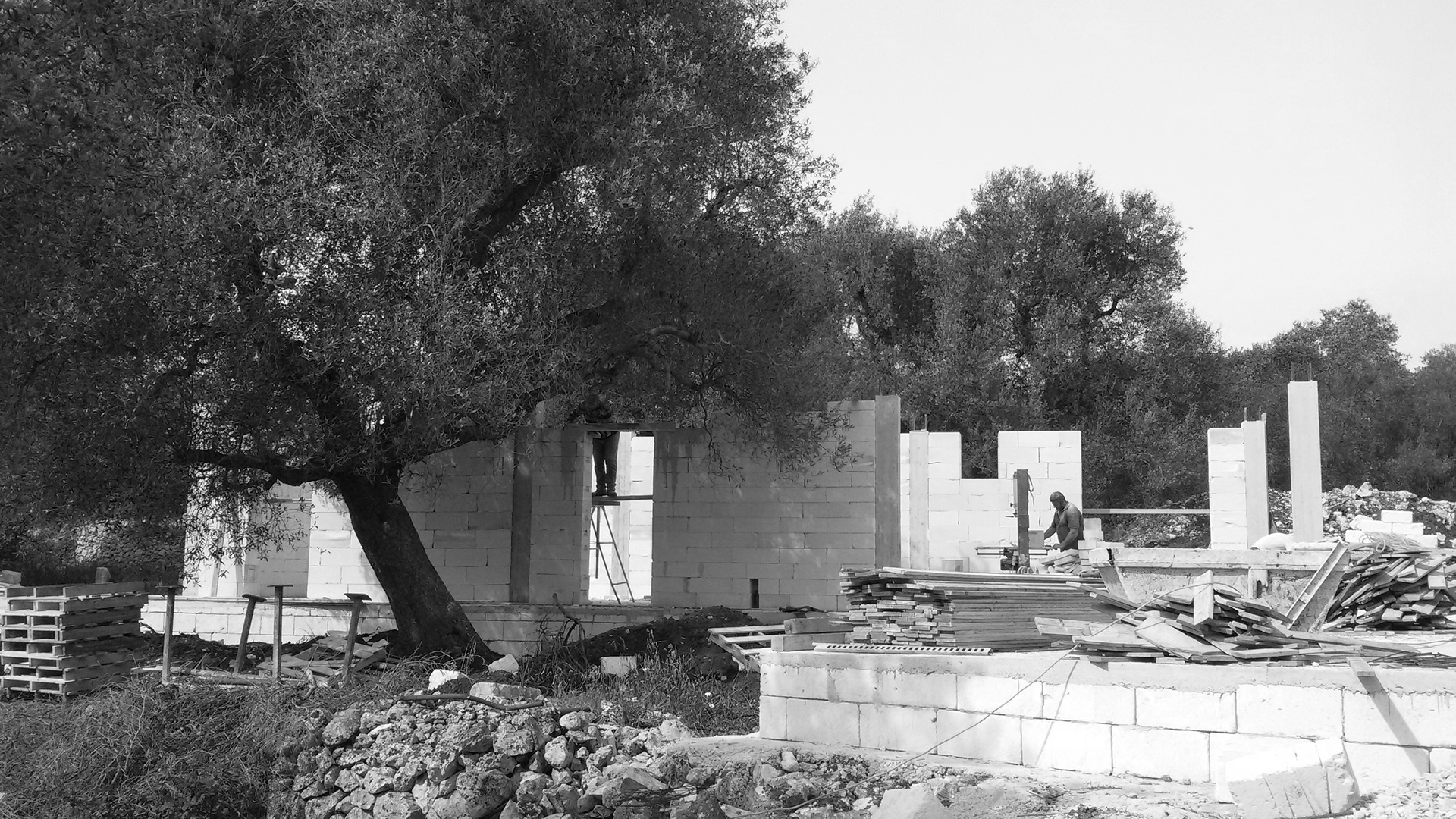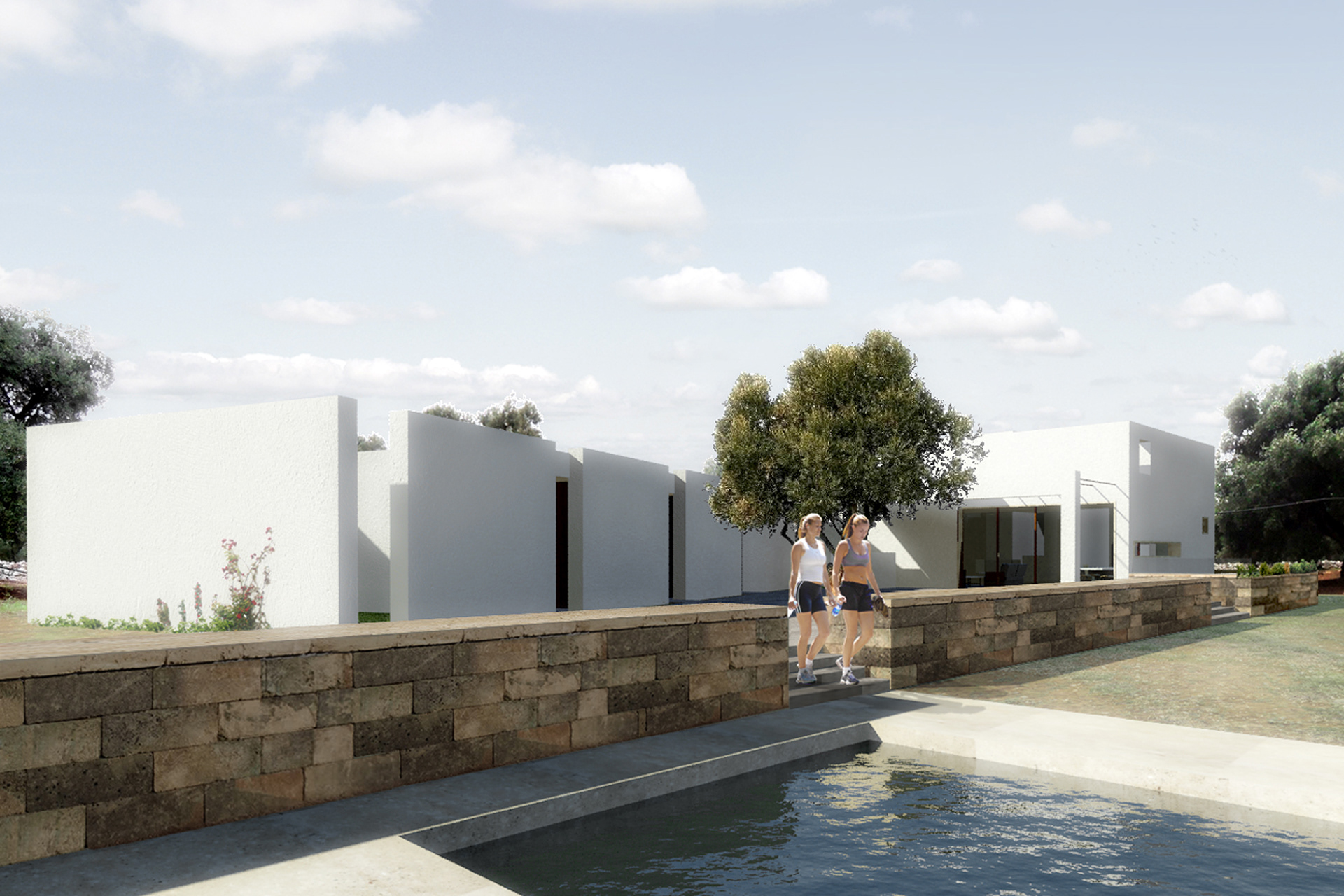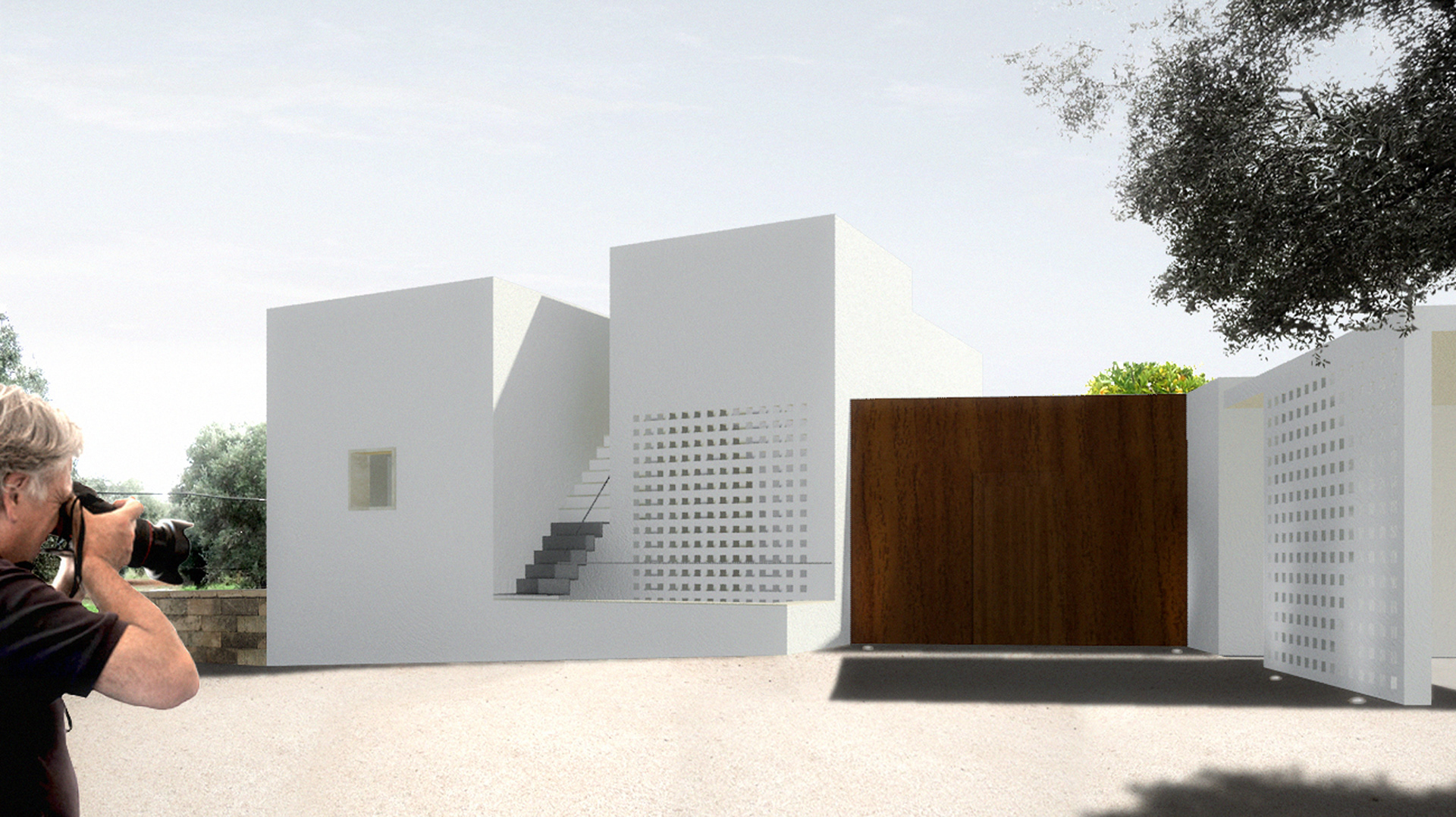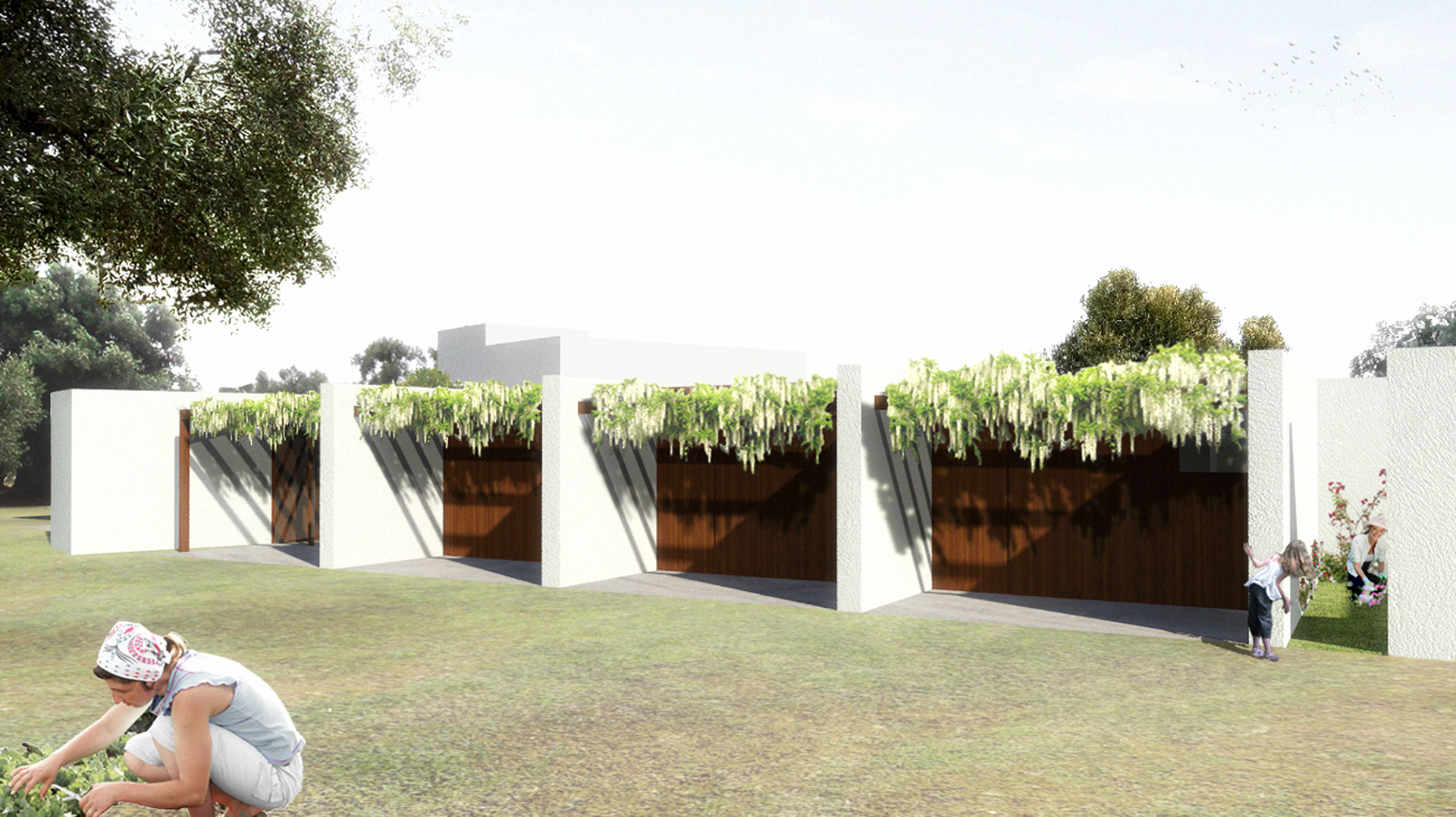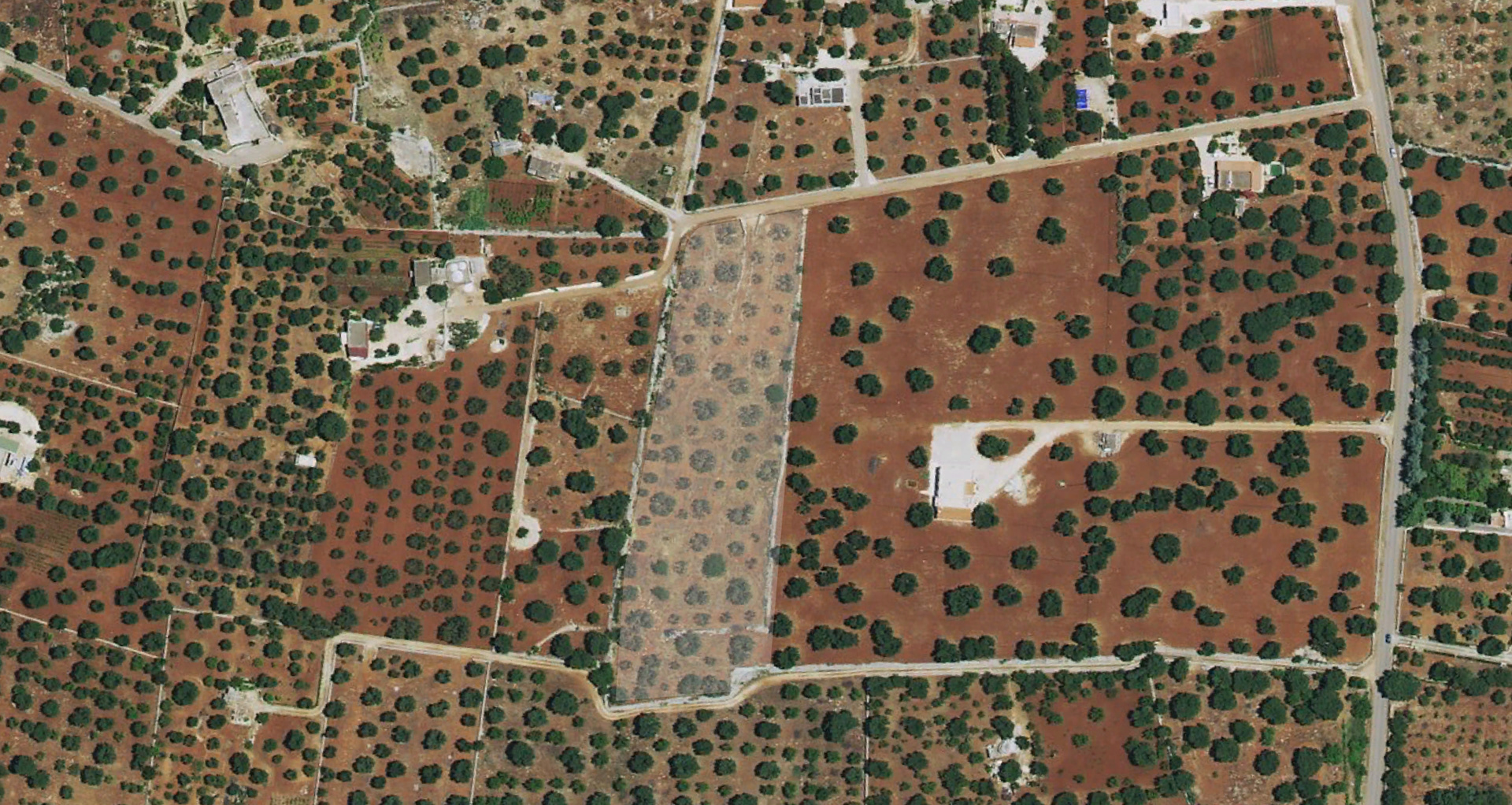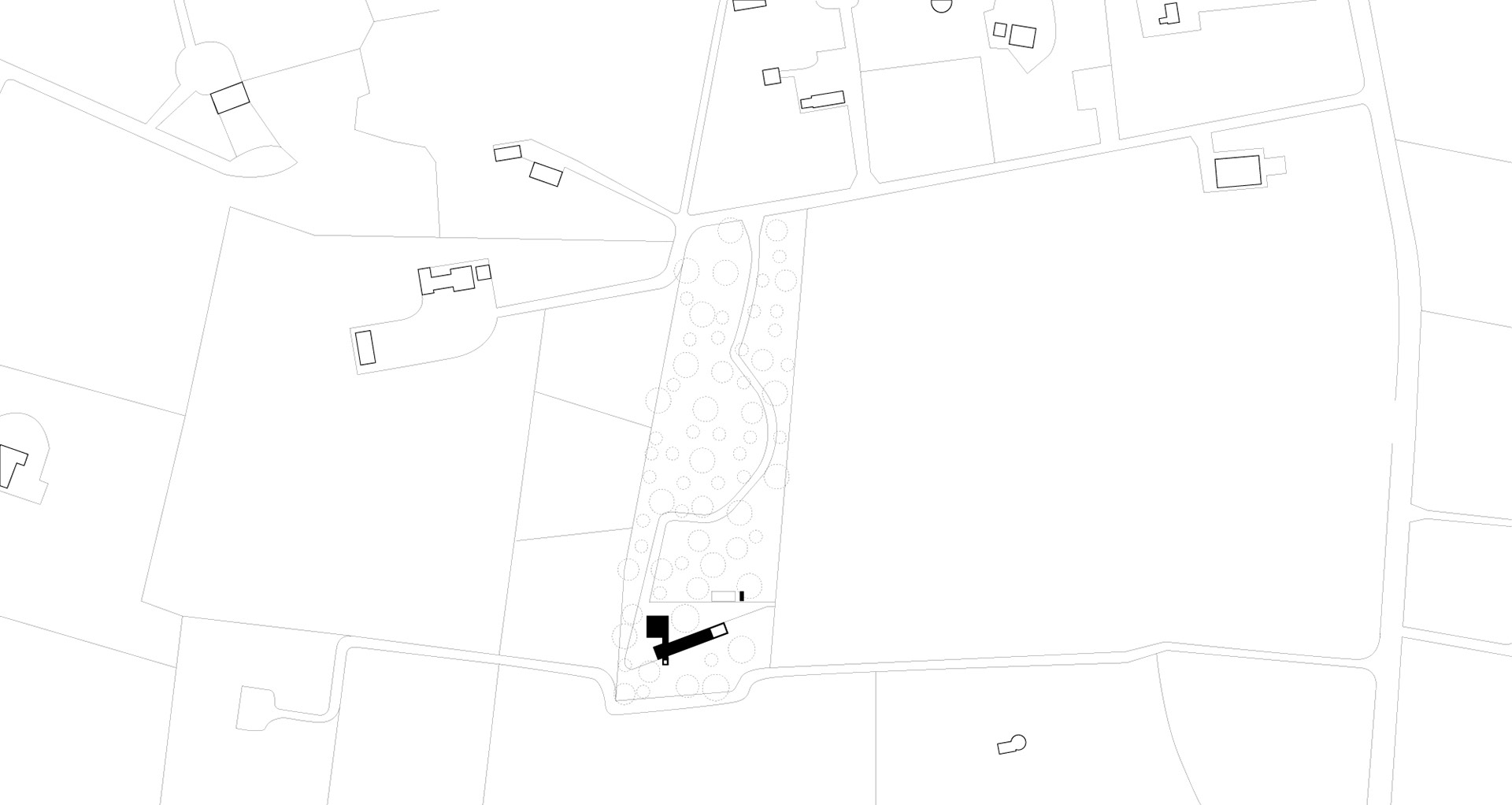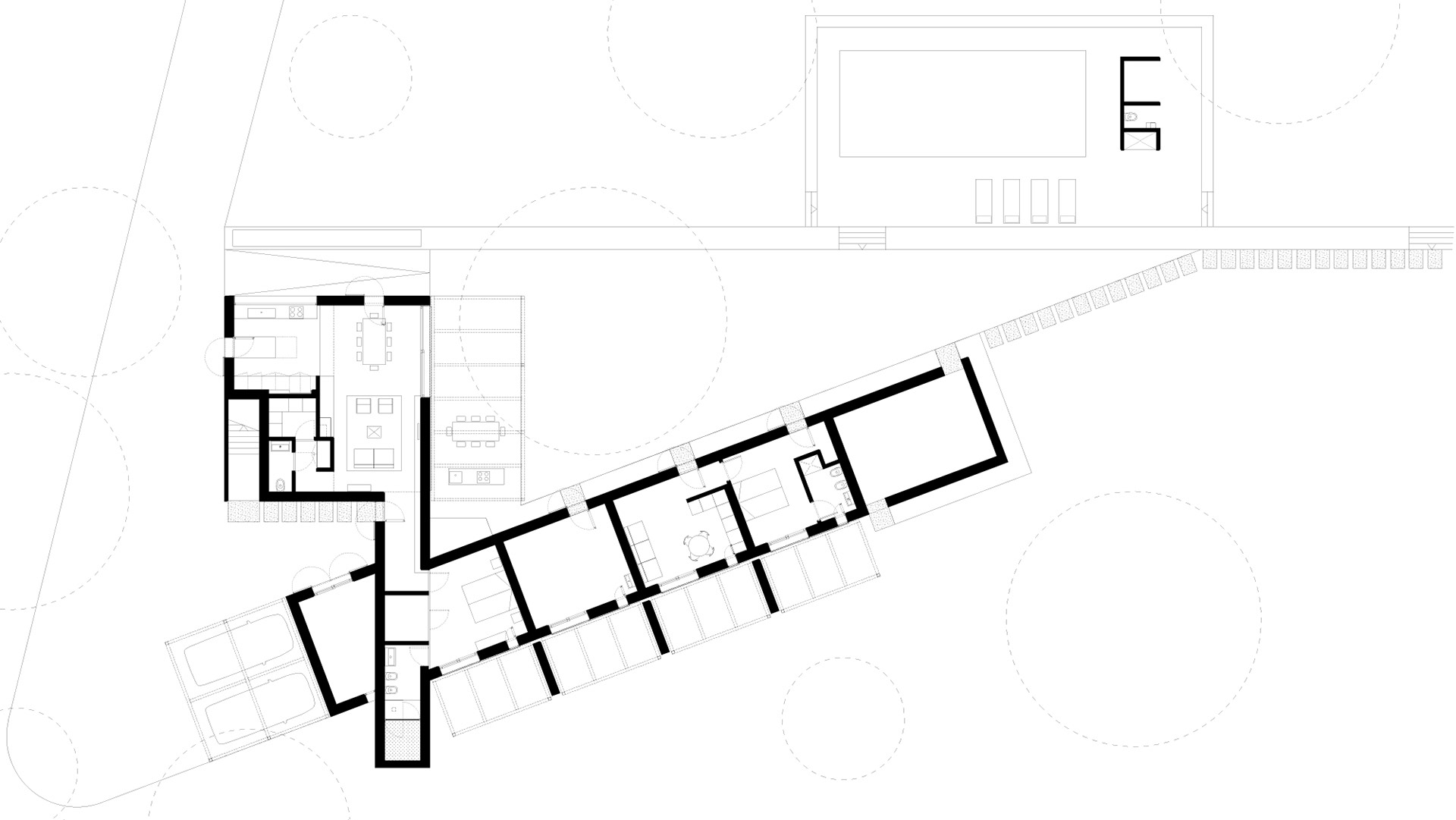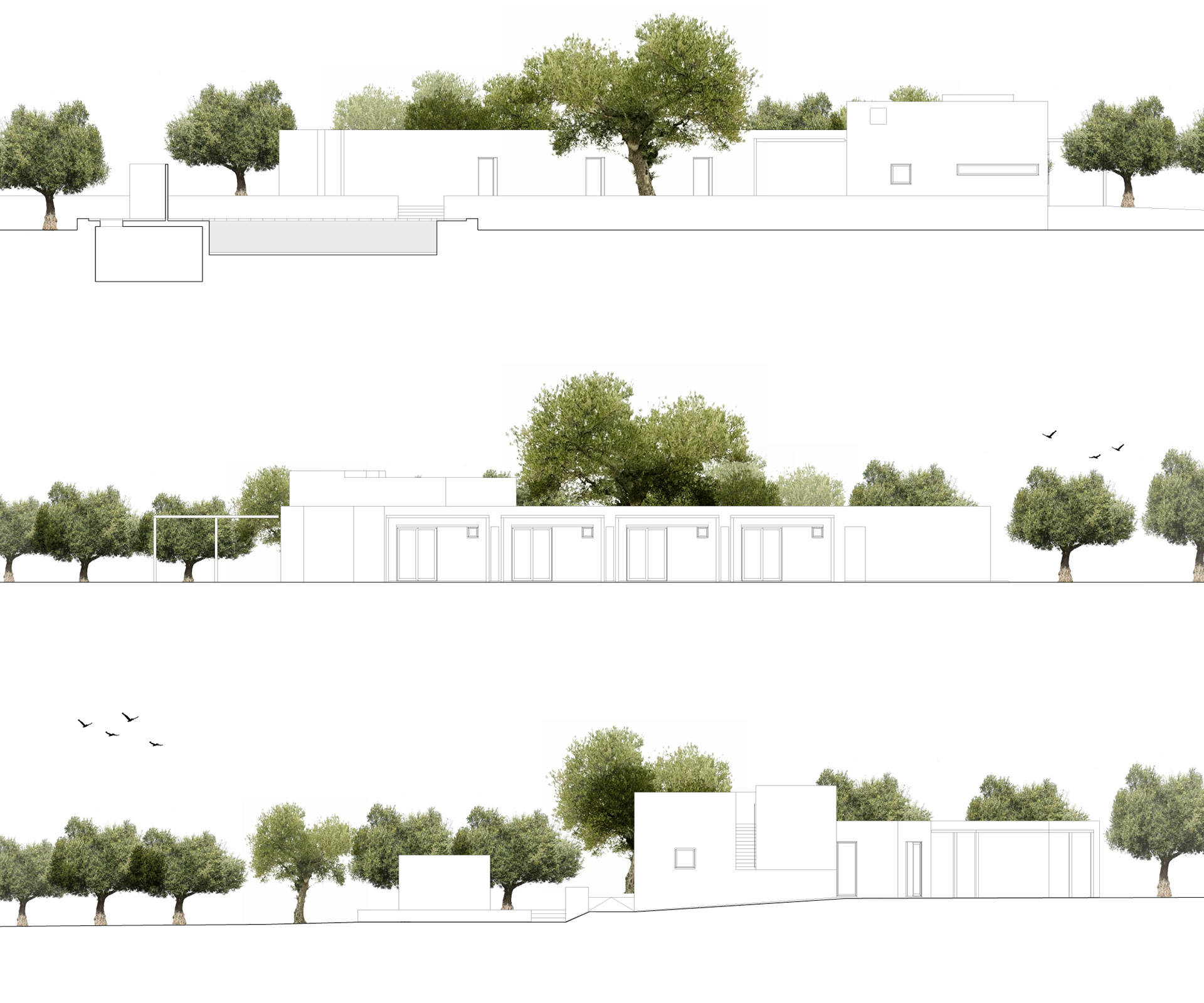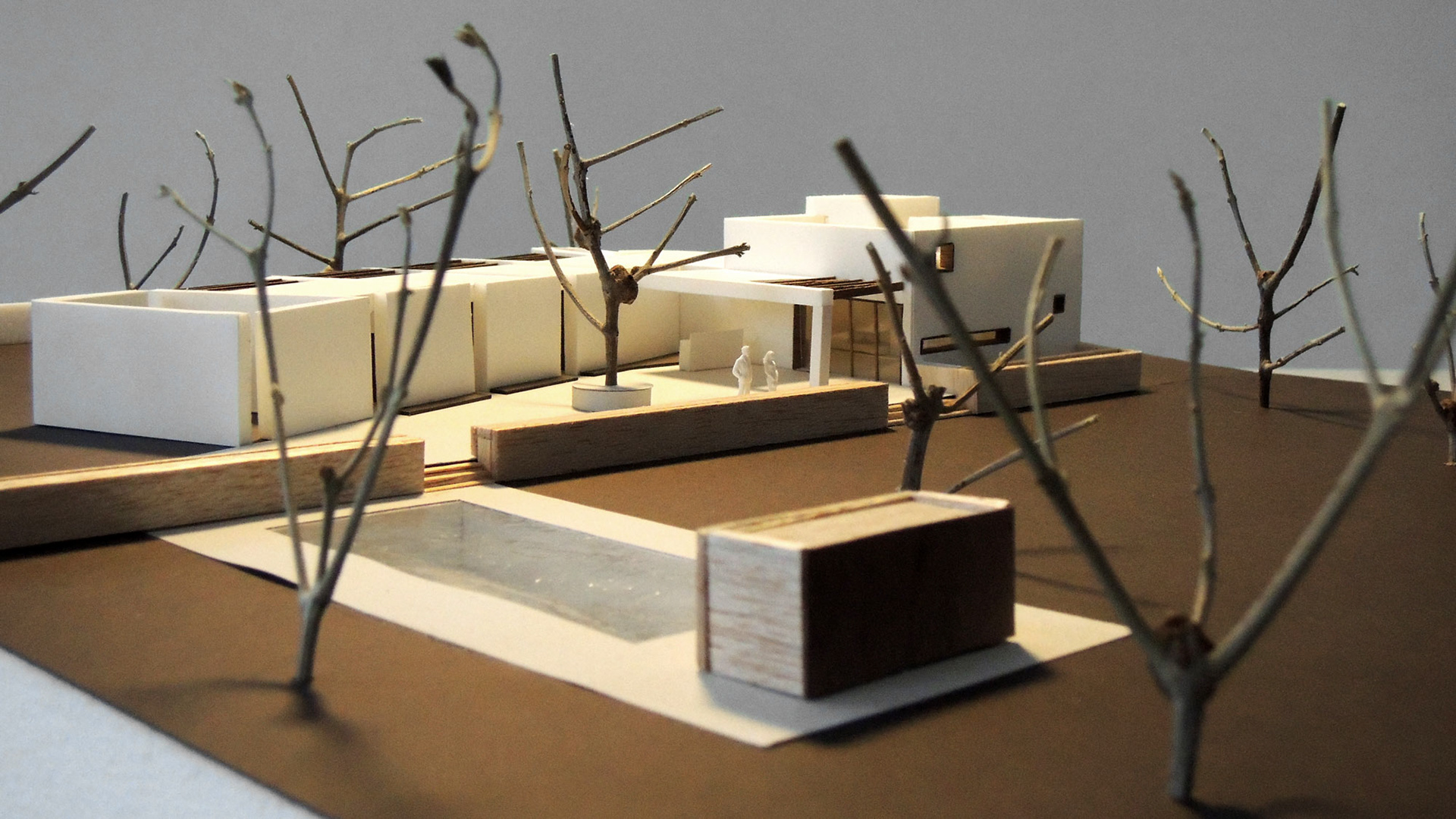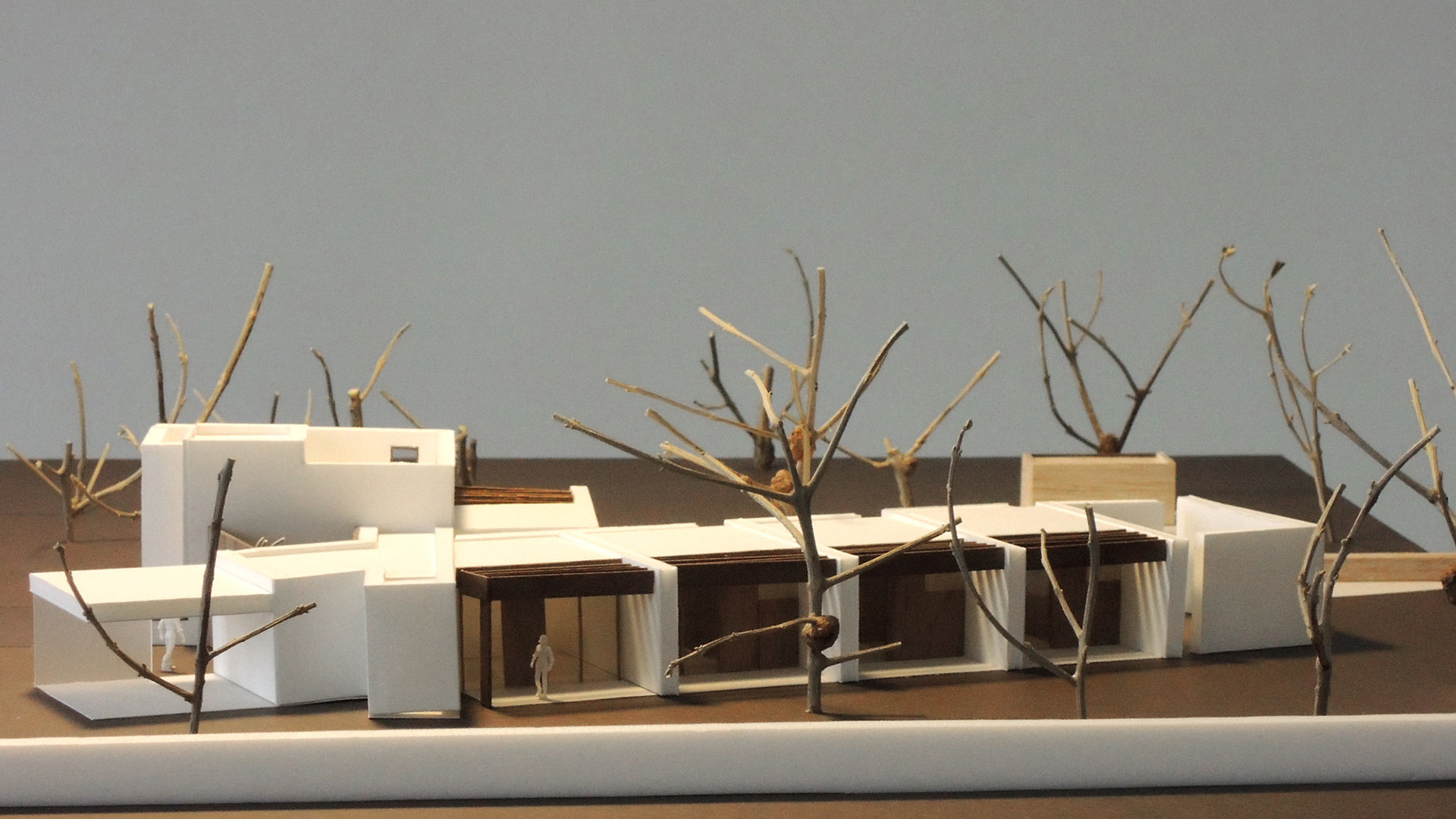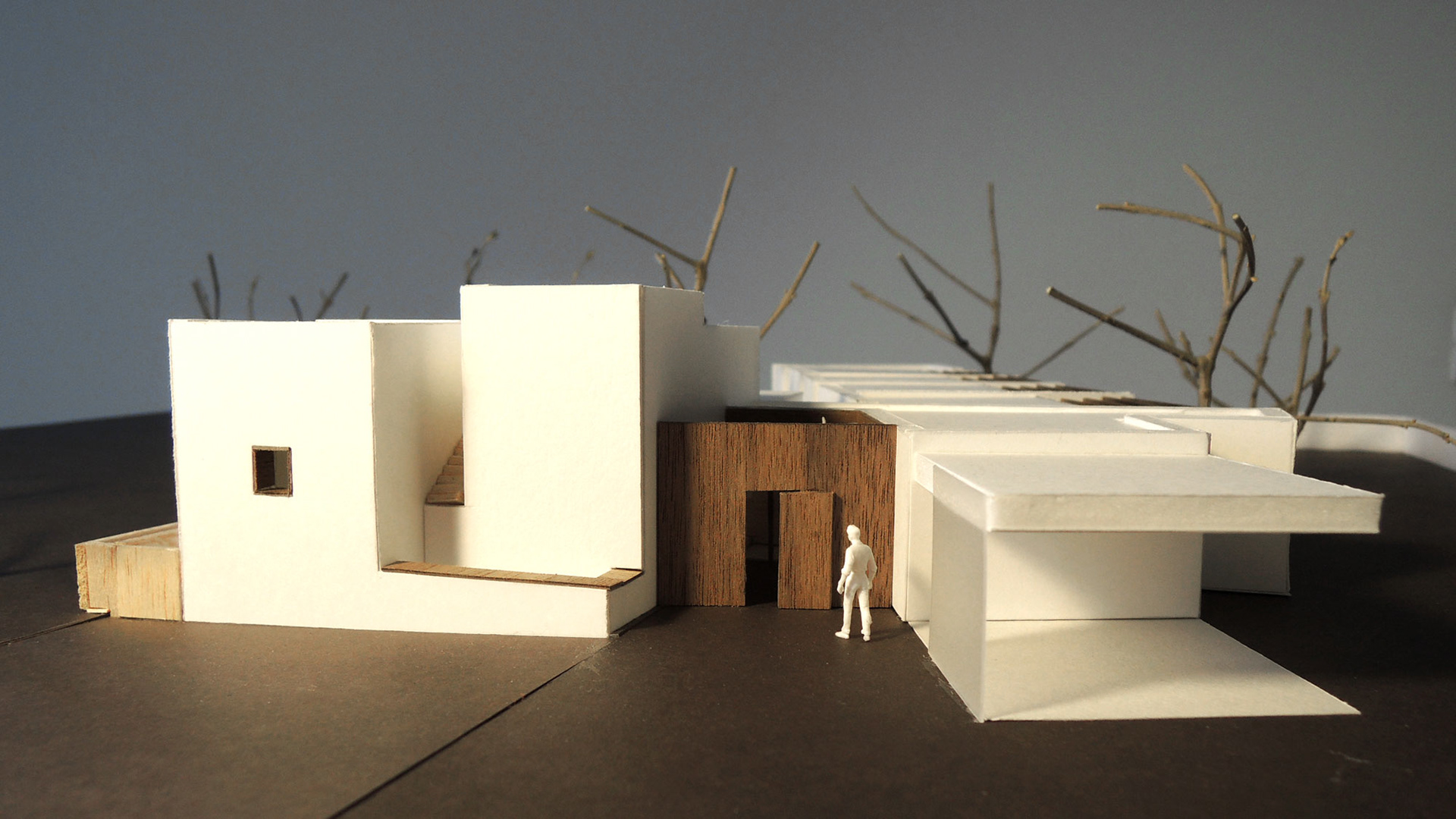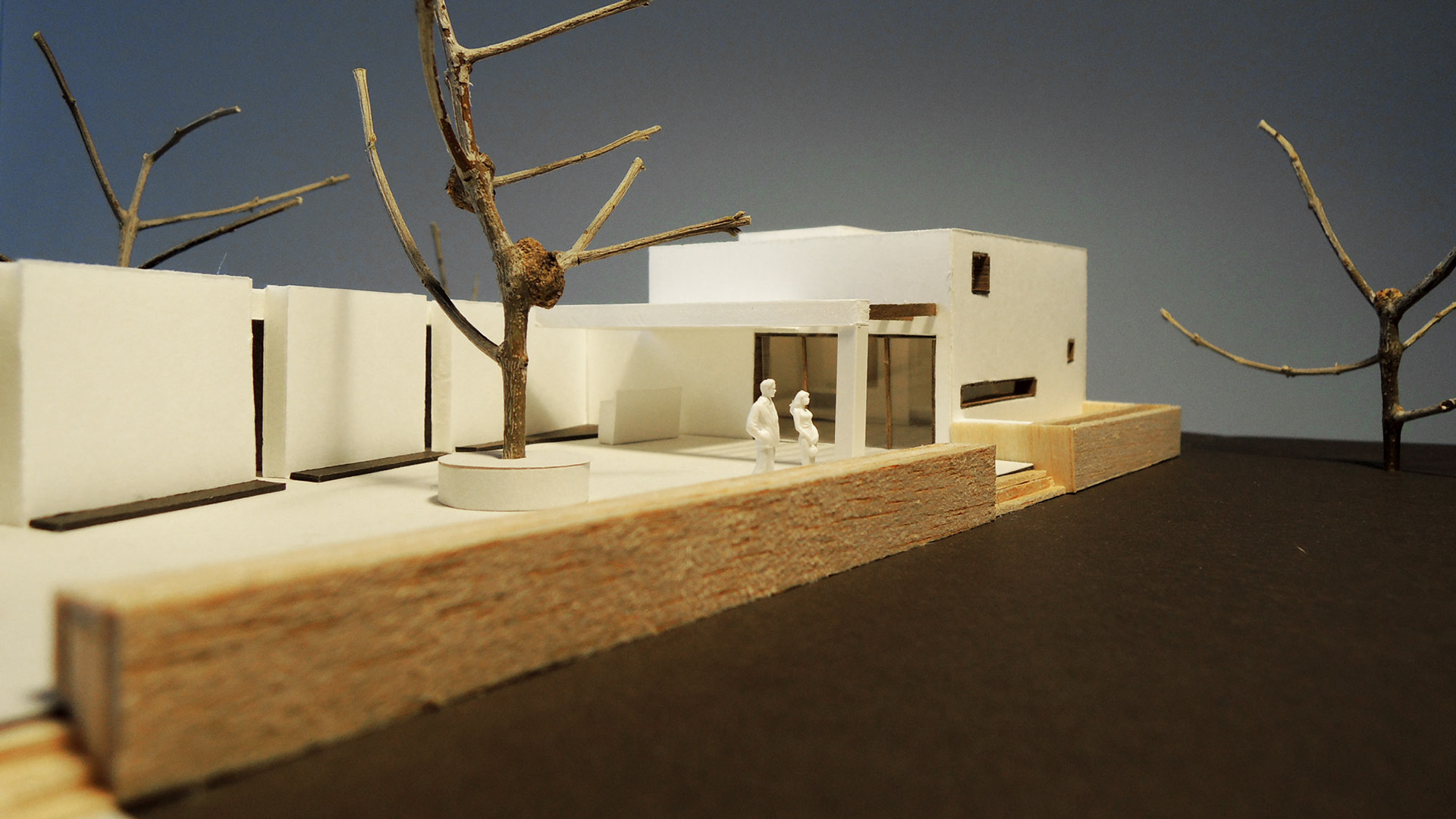 Residential
SERVICE
Architectural Concept Design / Schematic Design / Detailed Design / Artistic Direction
PROGRAM
The new building leans on the natural podium of a one-hectare virgin olive grove with 108 trees and clear boundaries that define a perfectly rectangular shape, dominating the surrounding land. 
The villa is characterized by a rigid stereometry of pure and white forms and stands out in the twisted and absolute olive tree landscape. The house is experienced through an inevitable path that gradually approaches the site crossing the entire lot to reveal humanized nature only at the very end.
The composition of the building explicitly announces the hierarchy of functions and their reciprocal relation in space: the cube contains the living area of ​​the villa and intersects the low oblong prism of the sleeping area. The two volumes are slightly rotated to embrace one of the largest trees, which is the center of an open courtyard, the main relational space and heart of the outdoor life of the complex. 
DATA
Location: Contrada Arrighi, Carovigno – Italy
Year: Concept Design 2014 / Schematic Design 2016 / Detailed Design 2018 / Artistic Direction 2019
Area: 170 sqm
PARTNERSHIPS
Client: Private
Structure, Engineering: Ing. Francesco Cavallo